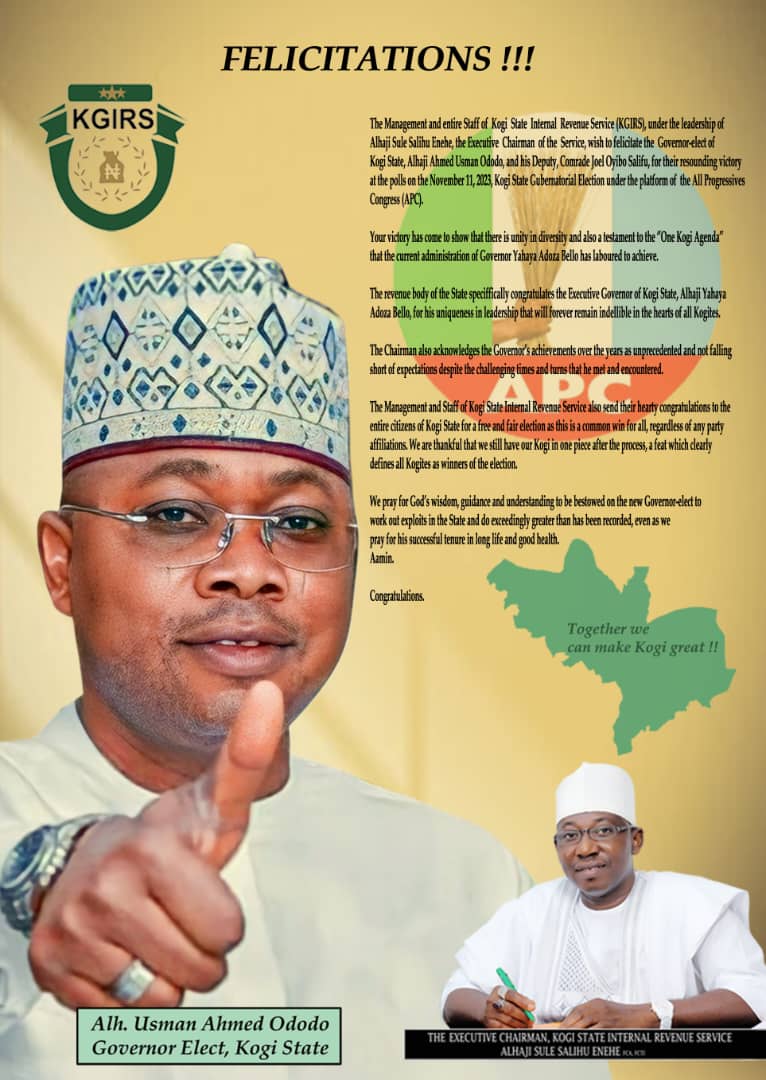 Nigerian leaders has been charged to create avenue for young, competent and detribalized persons to take over the leadership of the country in 2023 to remove Nigeria from its present predicament.
A Chieftain of the All Progressives Congress (APC) in Kogi State , Alhaji Abdulazeez Enesi Anuhi gave the charge on Tuesday at a press conference held in Lokoja.
According to him, if governance is about the welfare of the people, then, Governor Yahaya Bello of Kogi State has proved himself to be dutiful, competent and a worthy ambassador of the people.
He described Governor Bello as an exceptional leader the country is waiting for when his achievements in security is juxtaposed with the current insecurity facing the country, saying if given the opportunity the governor would tackle the security challenges that has bedeviled the nation for years.
"Governor Bello is a unifier and he truly distinguished himself amongst contemporary leaders, I am urging Nigerians to look in his direction for a secured Nigeria.
"It is evidently clear that Nigerians can no longer continue to do the same thing over and over again and expect to get desired results and 2023 is already a defining moment for Nigerians in choosing the right leader for the country" he said.
He described Governor Bello as the much awaited Nigerian with the desired solution to solve the nation's predicaments, and urged Nigerians to look in the direction of the Kogi State Governor.
The APC Chieftain who lauded Governor Bello's achievements in youths and Women empowerment, commended him for surpassing the 35 per cent affirmative action to women and described the feat achieved by Governor Bello as uncommon in the country's history.
Anuhi further commended Governor Bello for delivering the dividends of democracy and implementation of his campaign promises to the people, noted that inspite of the noticed challenges, his developmental strides are visible to all and sundry.
"Governor Bello has given a brilliant account of himself as a true advocate of a patriot and nationalist, the Governor is the hopes and aspirations of the new Nigerian" he said.
End