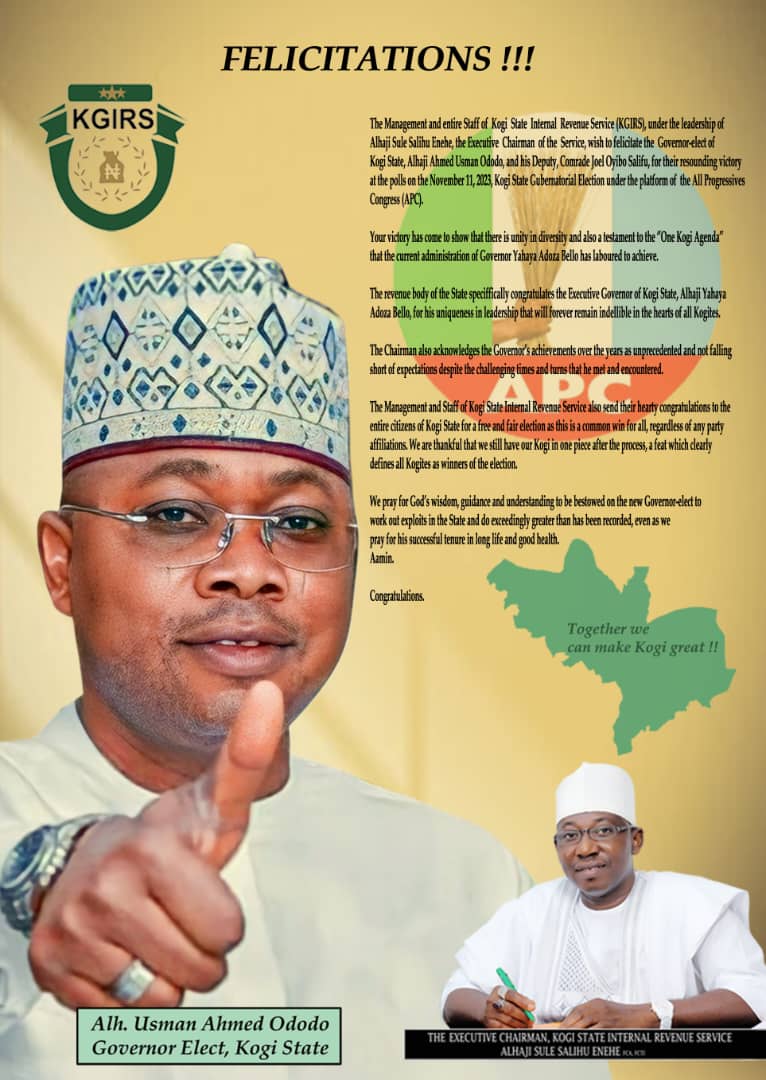 The Caretaker Committee Chairman of the All Progressive Congress (APC) Alhaji Abdullahi Bello has said that adequate arrangements have been put in place for the conduct of the state congress of the party slated for Saturday .
Abdulllahi Bello disclosed this while speaking with newsmen on the preparation for the Saturday State APC Congress in Lokoja on Thursday.
He noted that all security agents have been briefed to forestall any breakdown of law and order during and after the party's congress.
According to him, delegates from across the twenty one local government areas have been mobilize to participate in the Congress, adding that as the caretaker committee chairman of the Party he has no doubt in his mind that delegates would vote massively for the candidates of their choise .
He urged the party supporters to conduct themselves peacefully as government would not rest in its oars to curtail any breach of law and order, promising that all candidates would emerged victoriously during the exercise.
He however warned contestants to live above board, stressing that the present administration would work according to the party's supremacy in the state.
Abdulllahi Bello commended the Stakeholders of the Party for pragmatic approach to ensure peaceful atmosphere at all times