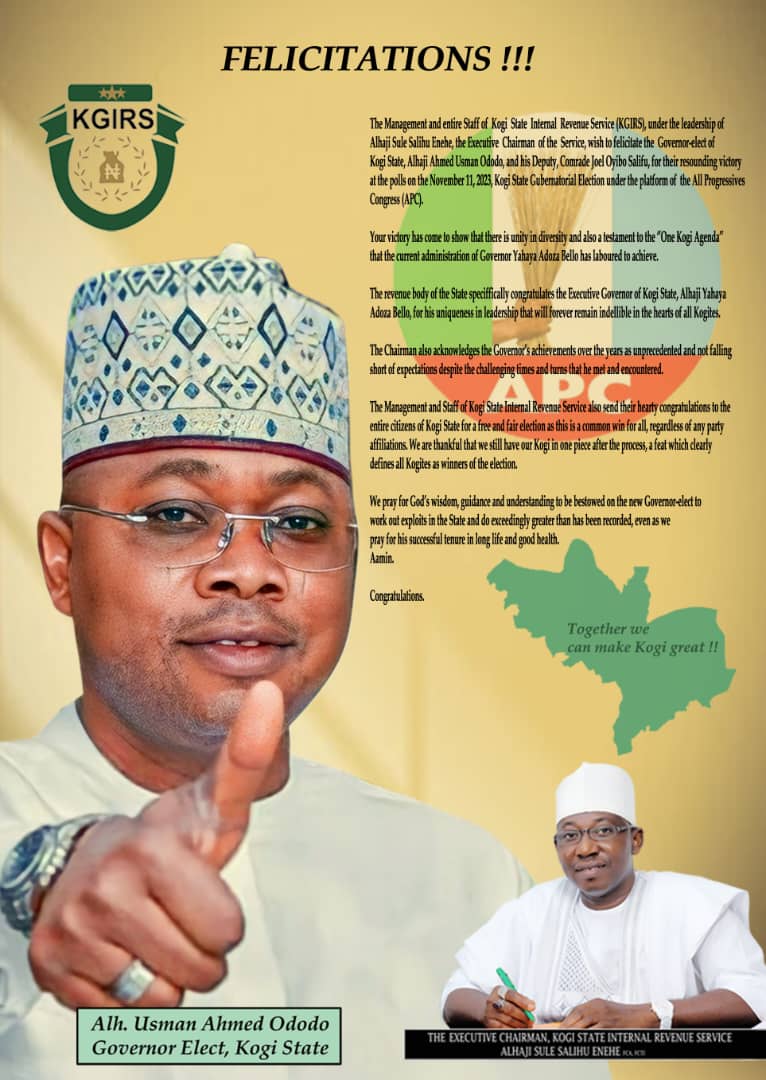 Governor Yahaya Bello of Kogi state has warned against the practice of irresponsible Journalism that could cause the nation more harm than good.
Bello gave the warning at a Dinner put in place in honour of the 29th edition of the Nigeria Media Merit Award(NMMA) held in Lokoja, the Kogi state capital at the weekend.
The Governor admonished Journalists that they should rather embrace their social responsibility role that would promote peace, unity and accelerated development of their immediate society.
The Governor said that a responsible Journalism should not entertain fake news and quacks in the profession.
According to the Governor" Responsible Journalism is the practice that mirrors the society through truth, accurate and balanced reportage"
He said the Nigeria Media Merit Award is a programme put in place to encourage practitioners to promote sanity in the profession and invoke accountability spirit of those in leadership positions.
He therefore, described the Media Merit Award as a welcome development to appreciate competence in the practice of Journalism.
In a special presentation on his achievements since he came on board, Bello said that he has excelled in the areas of security of lives and property of citizens, unity and equal opportunities for all citizens irrespective of tribe, religion and political differences, food security, quality education, effective healthcare delivery and empowerment of women and youths amongst others.
The Governor affirmed that Kogi is richly blessed with mineral resources and manpower potentials and vowed to block all leakages that would rub citizens to benefit from this God gifts to the state.
He assured potential investors of safety and enabling environment to come and invest in the state for the benefit of mankind.
Rev. Dr. Paul Frank who spoke on building religious tolerance in the state, commended Governor Yahaya Bello for providing level play ground for all religions to strive in the state.
According to the Rev. " The Kogi State Religious Council is proud of Governor Yahaya Bello for his spiritual and financial support to all religious bodies in the state saying that his spirit to build a befitting Chapel in Government House, is a resounding testimony even though he is a Muslim person.
End.