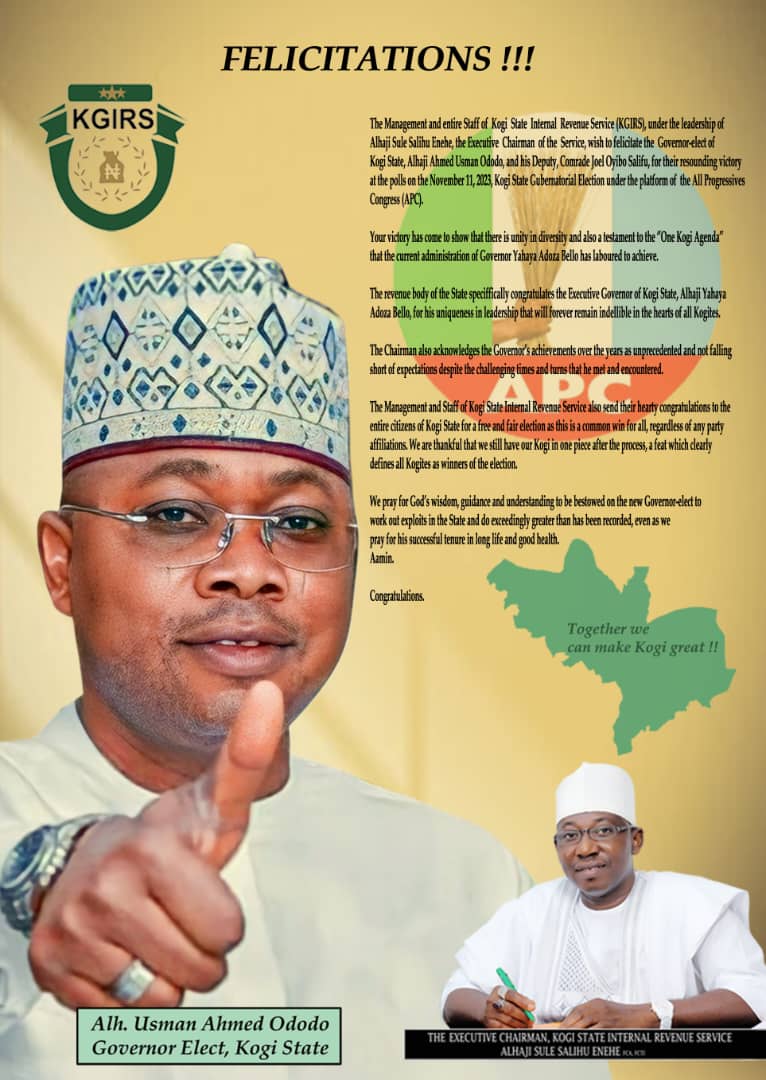 A youth group based in Lokoja, Kogi State under the aegis of Youth Forum has commended Hon Haruna Yusuf (mobile lion), for his numerous  humanitarian gestures to the people of Kogi State  and beyond.
He uses his position as mobile lion to emulate his principal by taking humanity to the highest pedestal through numerous efforts to assist the weak and disabled in the society.
The President of the Forum, Honourable Attah Emmanuel gave the commendation during an enlarged meeting of the members of the Association while speaking to journalists in Lokoja, yesterday.
He said that Hon Haruna Yusuf does not harp on his privilege position to malign people from the years he was G T bank driver to his present appointment as mobile lion.
Engr Attah stressed that Hon Yusuf  has touched lives in diverse  ways making him one of the foremost Igala extraction that has met the needs and yearning of the people particularly in the aspect of employment creation,  women and youths empowerment.
His words " sincerely mobile Lion has done a lot for the people, though a silent achiever, but we cannot underestimate his numerous contributions to the growth and development of the state.
Appart from being an employer of labour, in his own ways, he has extended hand to the schoolers, elderly, youths, women and the less privileged in the society. A silent achiever that is worthy to be celebrated as a Nigerian, as an illustrious son of  Kogi State and as an ambassador of the youths." He said
Engineer Attah urged others in the society to emulate him emphasising that collective efforts towards poverty reduction would yield positive results in creating a better society.
Others issues deliberated upon includes; plans towards the end of the year award presentation, visitation to Orphanage and support for leading aspirants for both Governorship and presidential election come 2023.