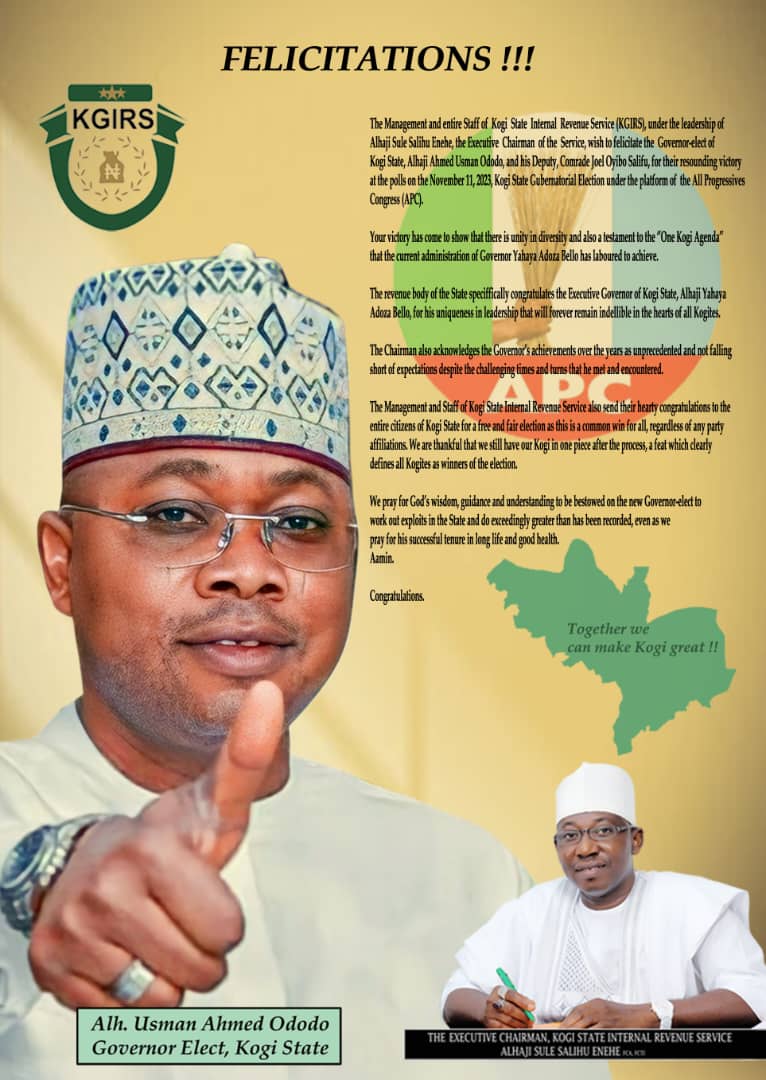 The Kogi NGOs Network (KONGONET) has appealed to the State Government to increase recruitment of Vigilantes in high crime rate areas to compliment the services of the Nigerian Security Agencies in order to improve the security of lives and properties of the citizens.
This was contained in the 4th Quarter 2021 report by Kogi NGOs Network (KONGONET), made available to newmen on 1st January, 2022 in Lokoja by the Chairperson Idris Ozovehe Muraina and Secretary Mrs. Henry Hellen of KONGONET
The group appealed to Kogi State Governor Yahaya Bello to Assent to the VAPP Bill which has been passed by the State House of Assembly or in the alternative state his reasons for not accenting to it.
The statement further stated that there is an urgent need for a concise and strategic approach to addressing Drug Abuse and Cultism among the youths, stressing that the Ministry of Women Affairs and Social Development should partner with Ministry of Justice towards establishment and operationalization of Sex Offender Register in the State.
They also maintained that there is the need for a sustainable mechanism for improving Citizen Participation and engagement in the electoral processes to deepen Accountability and Transparency in Governance.
"Increase allocation and release of funds to the Agriculture Budget by virement of resources from the Governor's Office (Allowances Incidental to Governor's Travel).
"Need for urgent completion and public declaration on the cost of the Ganaja Flyover project to build confidence of citizens in Government handling of public resources.
"We urge the state government to hasten up and complete all rehabilitation works currently ongoing across the state, most importantly the rehabilitation of Kogi State Specialist Hospital, Lokoja.
"We congratulate and welcome the new Commissioner of Police (CP Edward Egbuka) to the state, we urge him to bring on board the required leadership skills to coordinate security apparatus in the state and ensure the safety of lives and properties of Kogites.
"In conclusion, Kogi NGOs Network (KONGONET) will consistently support laudable initiatives of government to ameliorate the suffering of Kogites and ensure the state upholds the tenets of democracy and fair play in her administration of our collective resources" the said.
Kogi NGOs Network (KONGONET) is a coalition of Civil Society Networks championing the promotion of participatory democracy, good governance/best practices, accountable governance and network coordination in Kogi State through advocacy and policy influencing for the well-being of Kogites.