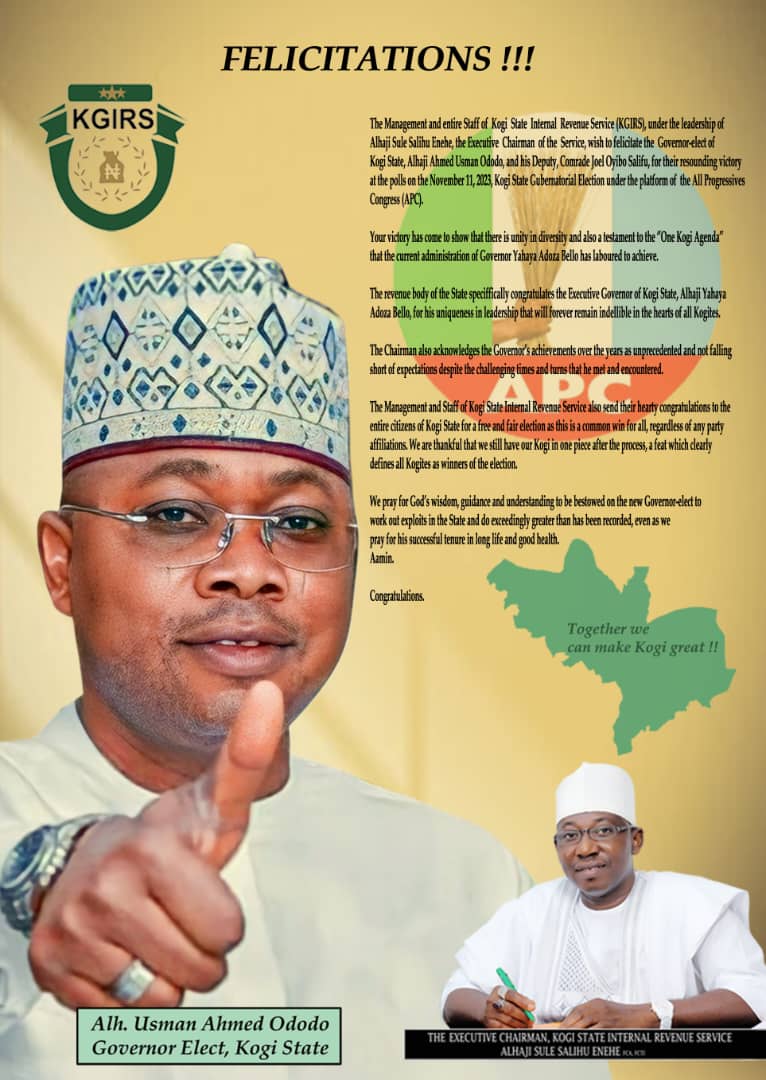 As the Executive Governor of Kogi State Alhaji Yahaya Adoza Bello celebrated his six years in office, the National Coordinator and founder , YES GYB2PYB Foundation Comrade Abdullahi Muhammed Jemilu has lauded the Governor for his numerous achievements in the state.
Speaking with Journalists in Lokoja on Thursday Comrade Muhammed Jamilu, described Governor Bello as a selfless leader whose leadership style touches all the citizens of the state irrespective of tribes, class and religion.
According to him , the Governor's youth and women empowernment in addition to bringing youth and women into the governance of the state has distinguished him from other Governors in the country.
He added that the governor in the last six years has ensure that the people of the state enjoyed security of life and property, saying his effort in the area of security has place Kogi as the safest State in the country.
"We all know how Kogi State was in term of insecurity before the people's Governor took mantle of leadership in January 27th 2016 exactly six years today.
"Investors were running away from Kogi State then because the state was safe haven for criminals , but today such ugly incidents are history courtesy of our Excellency Alhaji Yahaya Adoza Bello.
"Aside security the state has witness monumental development under the leadership of Governor Bello. He has provided quality healthcare, quality education both at basic and tertiary levels, roads were constructed across the three senatorial district of the state" he said.
Comrade Muhammed Jamilu therefore called on Nigerians to support the aspiration of the governor to take the leadership of the country from our father President Muhammadu Buhari comes 2023 general election .
The coordinator , YES GYB2PYB Foundation charged members of the foundation across the country to be committed to the project of ensuring that Governor Yahaya Bello becomes the next president of Nigeria.