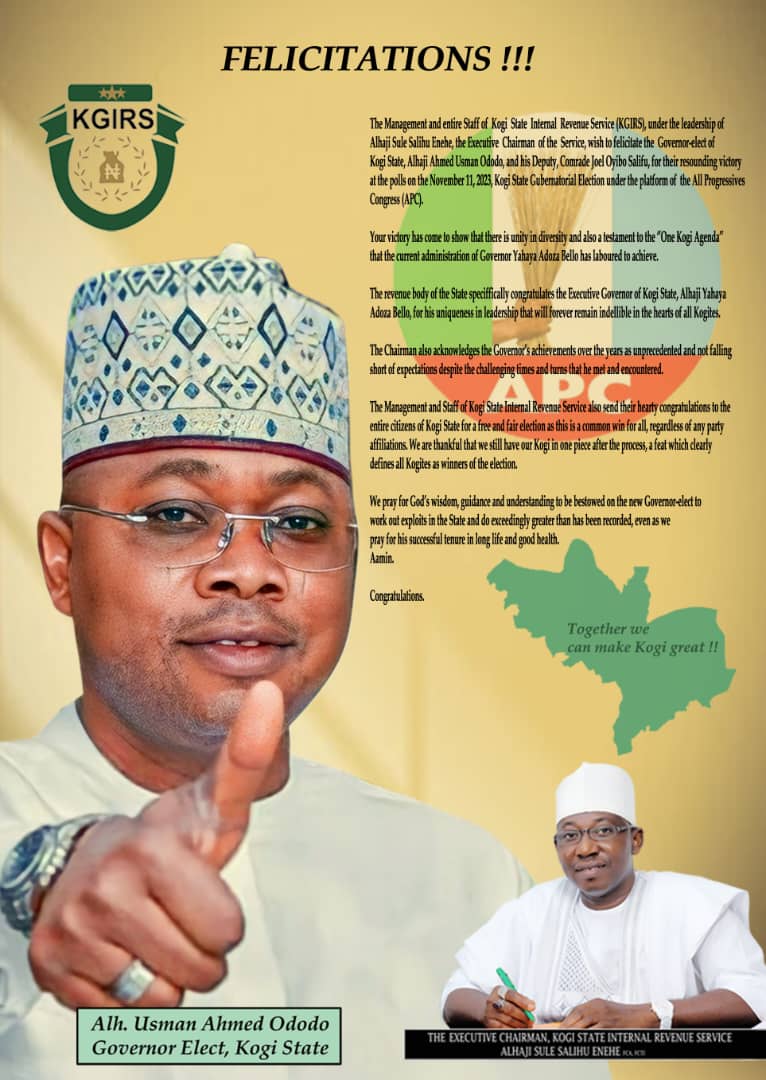 In an effort to foster unity among the diverse ethnic groups in Kogi State , the Founder and President of Enemona Jose Foundation, Gabriel Onoja has flag-off the reconstruction of 65 years old mosque at Obehira-Eba in Okene local government area of the state.
The philanthropist also paid on the spot a medical bill of Ibrahim Abdulmalik who was discharged from Gwagwalada specialist hospital Abuja two weeks ago for the inability of his family to pay the sum of 1.2 million naira for him to undergo surgery on his swollen right leg.
Addressing a mammoth crowd at Obehira-Eba shortly after the foundation laying of the mosque on Sunday, Gabriel Onoja a Christian from Kogi east , said that the only way the society can be better for the habitant is when the people begin to see themselves as one irrespective of tribes and religion.
Onoja noted that his desire to build a new mosque for the community was borne out of his quest and love for peace and unity in Kogi state.
He therefore charged religious leaders both Imams and Pastors to always preach peace and love, and urged them to shun issues that can divide the people along ethnic and religion line.
"Religion is meant to worship God Almighty so that our hereafter can be better , therefore we should not allow religion to divide us . A Muslim should always see a fellow Christian as a brother or sister so that the society can be free of violence and crises.
"Use your religious to foster peace and love among the diverse ethnic groups in your communities. Governor Yahaya Bello has committed a lot to ensure there is adequate security of life and property in the state and in our own little way as citizens we should try as much as possible to sustain the effort because there can never be development under the atmosphere of crises , violence and war" he said.
While advising the youth to take their destiny in their hand by being proactive in skill acquisition to better their lives, the Philanthropist appealed to well meaning indegene of Ebira land to invest their money in meaningful business venture that will create jobs for the youth to reduce the increasing youth restiveness in the society.
"The artisanal mining policy of the federal government has given youth the opportunities to engage in mining of solid minerals . I am urging youth in Kogi central senatorial district to form cooperative and move to the eastern part of the state for coal mining to generate enormous income for yourselves"
Onoja who commended Ebira people for coming out in their large numbers to grace the occasion , announced a stipend of five thousand naira each for fifty Imams from the five local government areas that form Kogi central.
In his remarks, the publicity secretary of the People Living With Disability, Kogi central chapter Comrade Ahmed Onimisi thanks the Philanthropist for coming to Ebira land to help the less privilege and appealed to him to design a special programme
for physically challenge people to ameliorate their suffering.
Speaking on behalf of other Imams Abdulmumuni Saleh commended Gabriel Onoja for fostering unity and peace among the people of the state .
"Gabriel Onoja is an Igala man from Kogi east but did not restrict his philanthropist gesture to the land alone, he extend it to other senatorial districts and this will pave room for unity and peaceful coexistence we have been craving for.
"I am using this medium to urge other well meaning individual from Kogi state to emulate this young man who spent a lot for humanity" he stated.
Hajara Isah who received the sum of 1.2 million naira from Enemona Jose Foundation for the treatment of her brother, expressed gratitude to God for giving the Philanthropist the heart to help others in need.
"The family has lost hope in the treatment of our brother Ibrahim Abdulmalik at Gwagwalada specialist hospital. We went round Abuja to solicit for fund but to no avail until God Almighty sent this young man to us to wipe away our tears. We are grateful to him" she said.
The highlight of the occasion was the presentation of two cars to Momoh Sule an upcoming artist and Ayuba Umoru an online broadcaster.