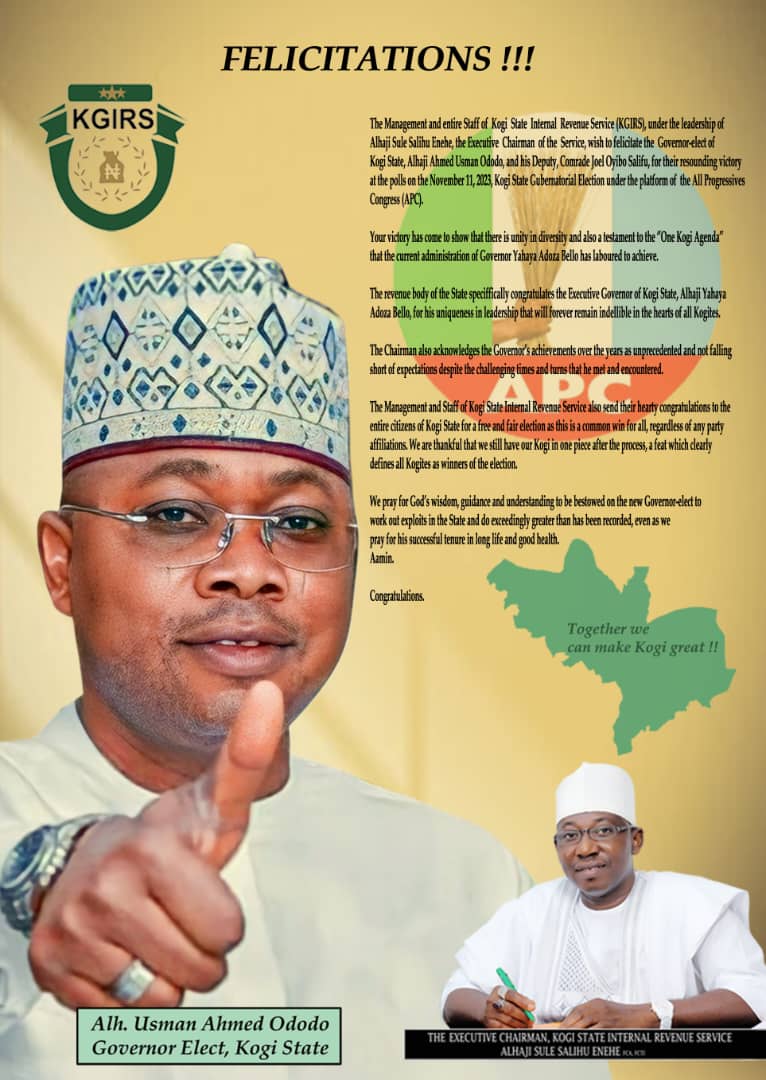 Kogl State Coordinator of GYB Networks for Asiwaju, Alhaji Haddy Ametuo has charged various Tinubu/Shettima campaign groups to adhere to the procedure as directed by the state Governor, Alhaji Yahaya Bello in order to achieve the desire victory in the forthcoming presidential election.
Ametuo gave the charge on Thursday at the GYB Network for Asiwaju Campaign Office in Lokoja when a group known as Tinubu 4 Good Governance Movement in Kogi State paid him a courtesy/award visit.
The state coordinator directed the group to register with the state office of All Progressive Congress (APC) for decency and recognition by the party.
"It Is good to follow protocol in other to inject decency in the campaign system. I am also urging you to have your members at the local government level , Wards and Polling Units to enable the group have the grip of grassroot machineries for winning elections"he advised.
Speaking on behalf of the movement, the Ijumu local government coordinator, Hon. Olusegun Aiyemiko, said that they have decided to align with Alhaji Ametuo and by extension GYB Network for Asiwaju to gain admission into his political team contribute to the winning of Tinubu come 2023 general elections.
The highlight of the occasion was the award of excellence as a good Ambassador of Good Government in the State, It was presented to Alhaji Haddy Ametuo by Umar Ogijo Sheriff, Kogi State Coordinator Tinubu for Good Governance Movement.