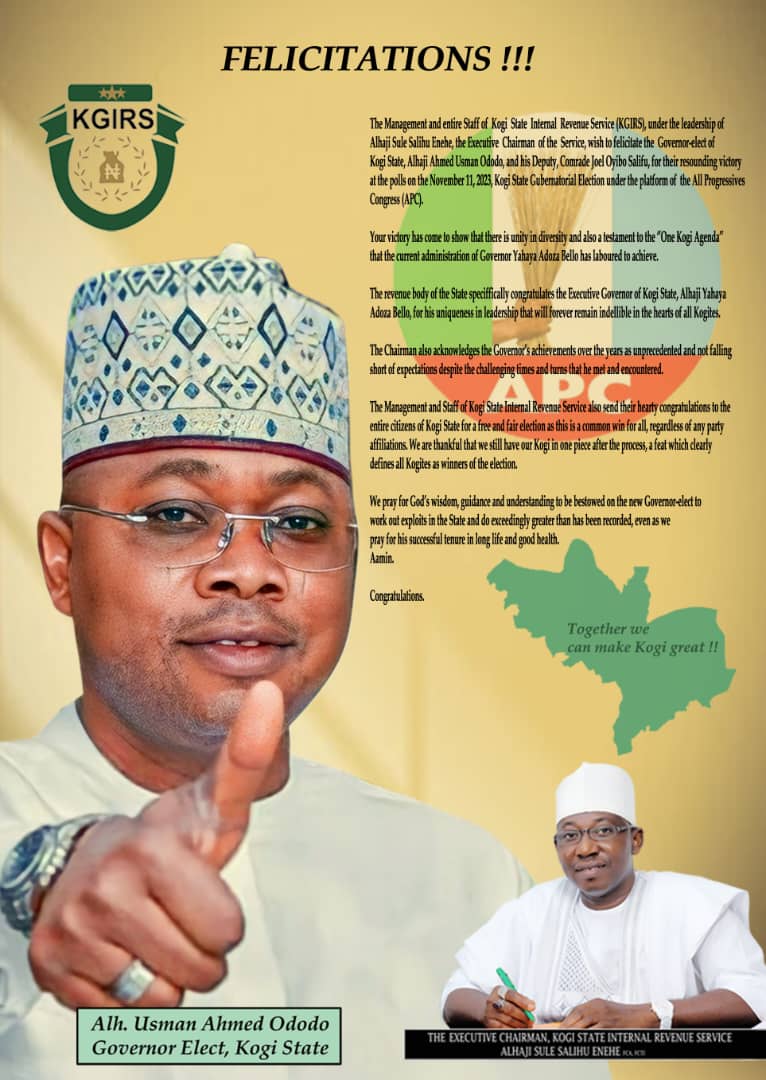 As Muslim faithful across the Nigeria and Kogi State cerebrates the birth of Prophet Muhammad, the President, Lucky Tintan Foundation, Abubakar Isah has
enjoined Muslim to use the occasion for deep reflection on the virtuous and life of Prophet which centred on peace, love, tolerance, humility, fairness and justice.
Abubakar Isah alias 'Lucky' gave the charge in a congratulatory message he personally signed and made available to newsmen in Lokoja on Sunday.
According to him, Muslims are expected to always embrace peace, tolerance and charity among other virtues that are pathway to economic and social development.
"There are important virtues the Holy Prophet is known for and all his admirers and followers must strive to emulate him since he has become a template for all Muslims" he said.
While describing Muslim faithful in Ankpa, Omala and Olamaboro local governments as people who have vigorously pursed peace with those of other faiths, Lucky added that absolute peace and tolerance is what the Holy Prophet wants at all time.
"As the celebration of the birthday of the Holy Prophet is being commemorated, I am using this medium through my foundation to charge Muslims to use the occasion to pray for the peaceful coexistence of Nigerians and a free rancour general election in 2023.
"I rejoice with the Muslim Ummah across Kogi State, particularly those in Ankpa, Omala and Olamaboro local governments, as they join the rest of the Muslim worldwide to mark Maulid Nabiyy, the birthday of the Holy Prophet of Islam, Muhammad (S.A.W).
"The Prophet's message was always one of peace, truthfulness, faithfulness and eschewing of all forms of vice," he said.
According to Abubakar, the celebration affords the Muslims the opportunity to reflect on the prophet's deeds and pronouncements, as well as the message he brought from Allah.
"I therefore use this auspicious occasion of his birthday celebration to call on all Muslim faithful to align themselves with the Prophet's teachings which borders on piety, charity, tolerance and peaceful co-existence among others.
"I enjoin the faithful to continue to demonstrate in their lives the good virtues of the Prophet, so as to engender the peace and unity needed for growth and development of the country in general and that of the state in particular" the president of the Foundation said.