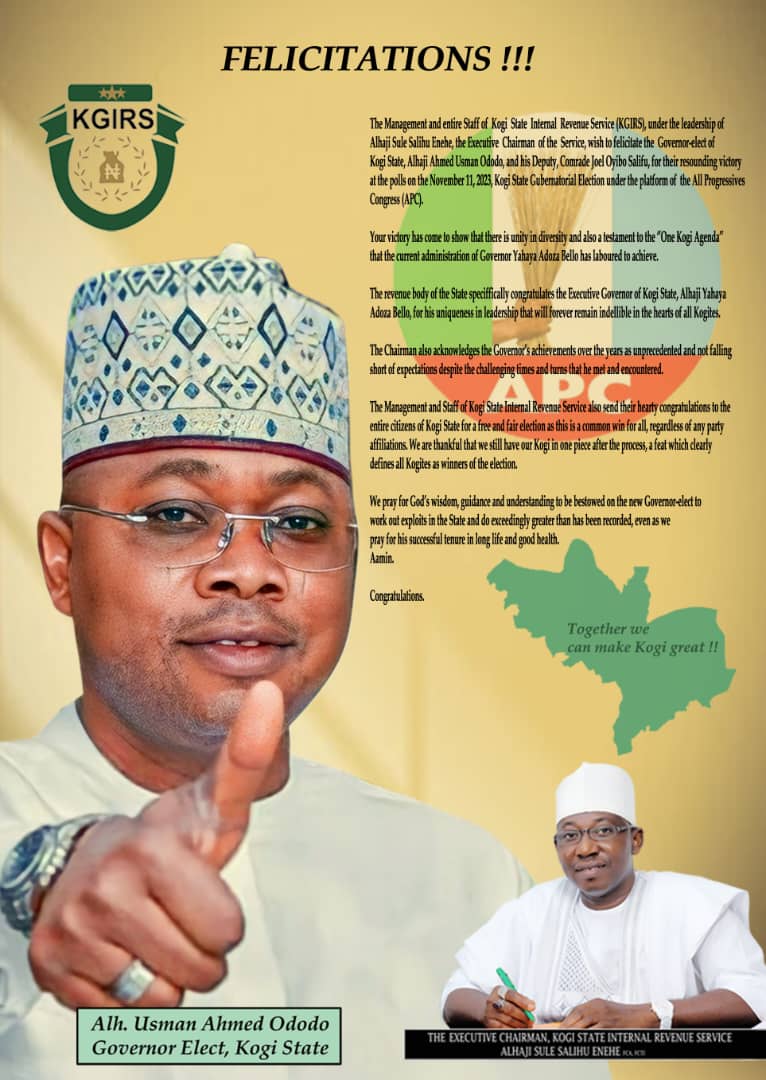 Kogi NGO Network (KONGONET) has expressed sympathy with the people and government of Kogi state over the unfortunate fire outbreak in the state house of assembly that destroyed property worth several millions of naira on Monday morning.
The civil society organization leadership in the state also urged the relevant authorities to as a matter of urgency carry out a transparent investigation into the cause of the fire outbreak and ensure that perpetrators are brought to book.
This was contained in statement signed by the chairperson of KONGONET Ambassador Idris Ozovehe Muraina and the Public Relation Officer (PRO) Adejoh Success which was made available to newsmen in Lokoja on Tuesday.
The jointly signed statement said "In the early hours of Monday 10th of October, 2022, Kogites woke up to the sad news of a fire outbreak that razed down the chamber and gallary of Kogi State House of Assembly Complex.
"The apex umbrella body of all NGOs network in kogi state describe the unfortunate incident as sad news, very painful and a setback.
"The group empathizes with honourable members, Kogi State Government and Kogi people at large"
The statement however , said "it is worrisome and embarrassing to know that there were no sophisticated fire fighting equipment in the state to put off the fire that last more than an hour.