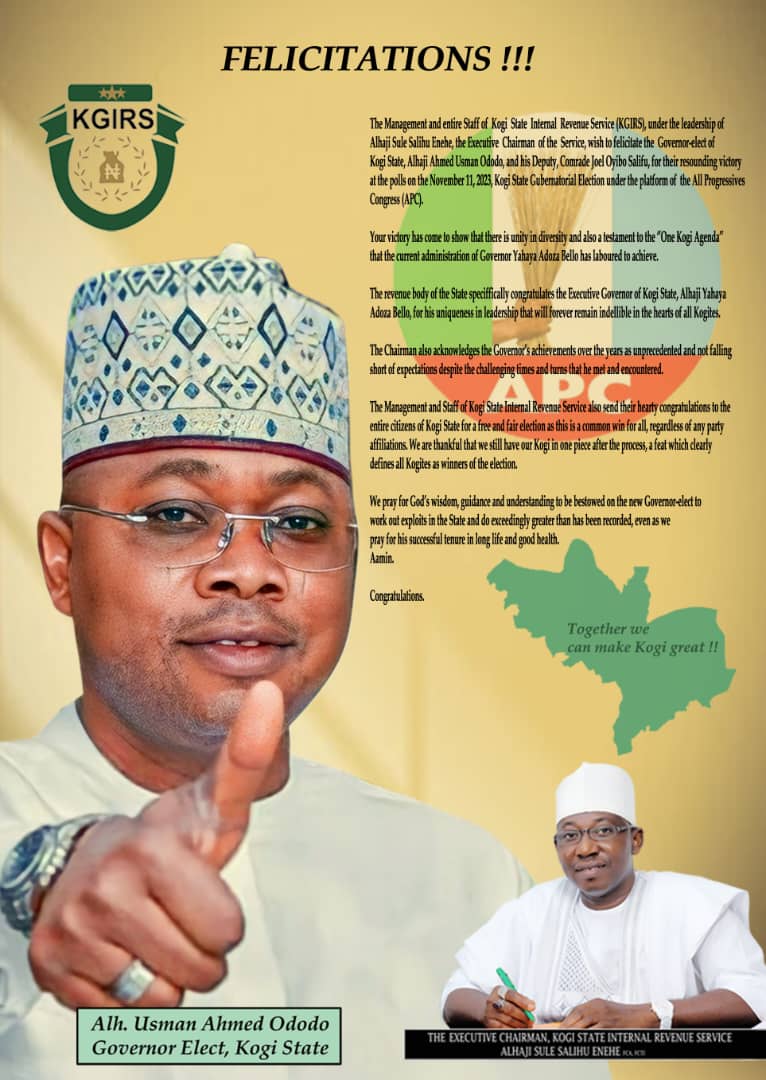 Chachavivi Women and Girl Child Development Foundation has charged the people of Kogi state to take the advantage of
Violence Against Persons Prohibition Bill law to fight all forms of Gender Based Violence (GBV) in the state.
A development expert, Mr. Friday Ogazi gave the charge in Lokoja at a one day training organized by Chachavivi Women and Girl Child Development Foundation in partnership with Nigerian Women Trust Fund and funded by Ford Foundation.
The training was geared towards ending GBV in the state through the support of critical stakeholders.
Ogazi who stated that the law existed in the state to protect people whose rights have been infringed upon, urged citizens to always seek redress through the law, warning that abuse should not be downplayed in order to check all forms of Gender Based Violence.
He identified intimate partner violence, non partner sexual abuse, female genital mutilation, sexual exploitation abuse, child abuse, female infanticide and child marriage as some major form of GBV, lamenting that the inability to have accurate data and reporting GBV has limited the fight against GBV.
He emphasized on the importance of identifying and analysing the issues by the survivor's, called for survival centred approach that should always be considered to enable the preparation of a case plan.
The Executive Director, Chachavivi Women and Girl Child Development Foundation (CCWGDF), Halimat Oiza Sadiq described Gender Based Violence (GBV) as one of the most oppressive forms of gender inequality, posing a fundamental barrier for the girl child in particular to express her potential.
According to her, the training aims at identifying gender gaps, their responses and prevention mechanisms that would inform capacity development in areas that requires strengthening as well as sensitisation with the type of GBV identified across the different locations in Kogi state.
She added that the training which involved the heads of religious organizations, community representatives, the media and the civil society organizations was to strengthen and show support to systems towards enabling them respond and prevent GBV in Kogi, Adavi and Igalamela LGAs of Kogi State.