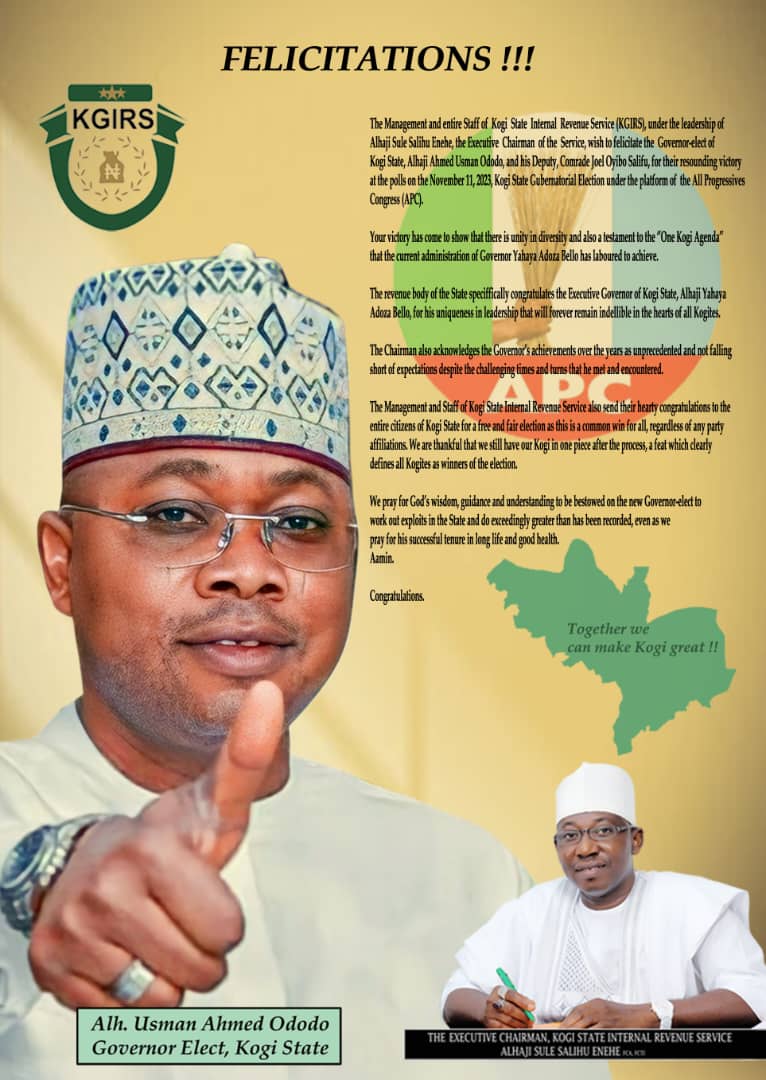 The Federal University Lokoja (FUL) on Friday matriculated 3,584 new students into various faculties of the Institution for the 2021/2022 academic session.
Addressing the Students at Adankolo campus of the university, the Vice Chancellor Professor Olayemi Akinwumi, warned the new students against Cultism, indecent dressing , examination malpractice, cybercrime and other fraudulent practices that are inimical to their future.
"My dear students, I desire that after your four to six years programme you will graduate with flying colors. But I am also aware that some of you may not graduate after four or six years, due to self-induced challenges.
"And for some, circumstances of life, but others will rise from this university to become giants and rule their world. I therefore, urge you to choose the latter as you stay determined not to be deterred in the face of all daunting challenges knowing that nothing good comes easy" the VC advised.
Speaking on the 2012/2022 admission, the Vice Chancellor disclosed that a total of 6,287 candidates applied to the university, but only 3,584 candidates were offered admission to pursue their degree programmes in the institution.
"Total registered students -3584 , Arts – 597, Education – 680, Management Sciences – 334, Science -1376 , Social Sciences – 539, MB;BS – 58.
Male students -1778 and Female students -1759" he stated.
While congratulating the Matriculants for scaling through the hurdles of admission processes which brought them to the prestigious institution on merit,
the Vice Chancellor averred that the ceremony was a stepping stone to their future and called on them to embrace the process with all seriousness it deserve.
"This 10th matriculation is unique in more ways than one as it offers opportunities to those who are willing to take advantage of them to build bridges across ethnic, religious, and tribal barriers on thei journey to greatness.
"It is also unique because you, the matriculants are coming into the University at a time when it is transiting from the state or condition of extreme academic confusion and agitation to a season of absolute tranquility whether real or perceived.
"I am very optimistic that you will find fulfillment in studying your desired course at this university because we have a very passionate workforce waiting to help you through the process of time" the VC said.
Highlight of the ceremony was the administration of oath on the matriculants.
Dahiru Onimisi a student of faculty of education while speaking to journalists, promised that he will be law abiding , focus on his studies in order to graduate with high grade to make her parents proud.