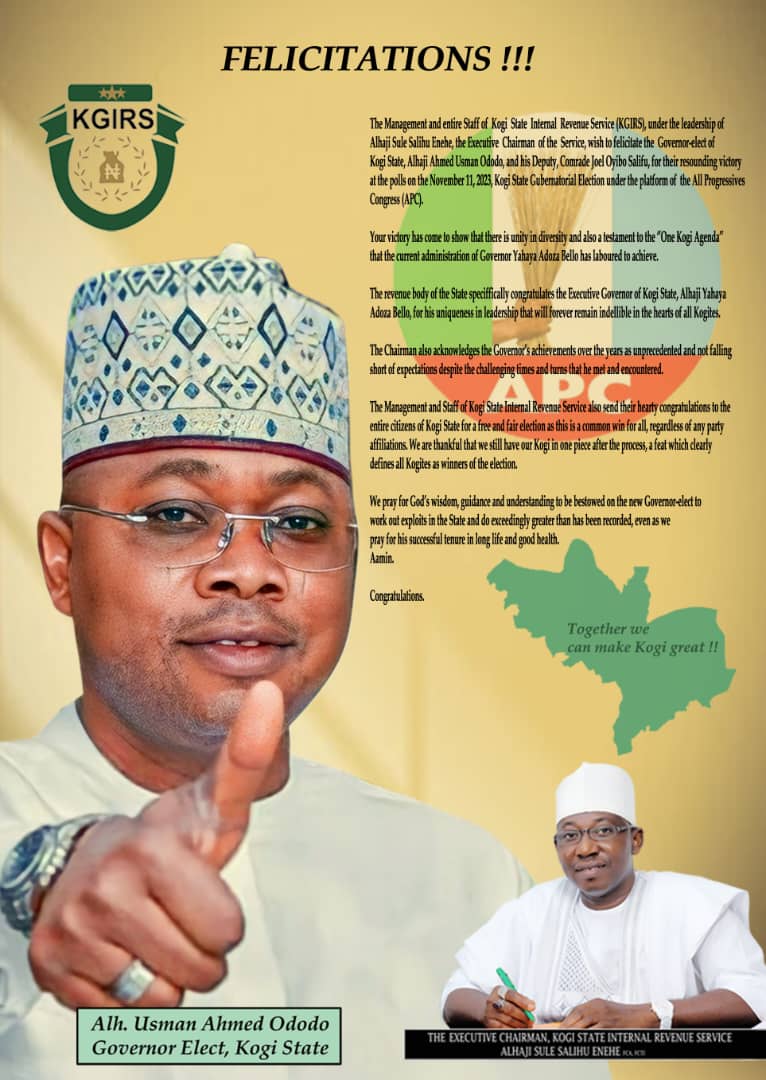 The National Hajj Commission of Nigeria, (NAHCON), has allocated a total number of 729, seats to Kogi state Hajj Commission for the 2023 Hajj exercise.
Alhaji Muhammed Jamiu Abdulbaqi, Permanent Member 3 in charge of Information and Welfare, who disclosed this to journalists in a statement in Lokoja, said preparation for the 2023 Hajj exercise has reached advance stage.
The Commission advised all intending Pilgrims from Kogi state to step-up their Hajj deposit to N2.5 million on or before 24th February, 2023, Pending the final announcement of Hajj fares.
The statement added that all intending Pilgrims within and outside the state must visit the state commission office in Lokoja for documentation and submission of international passport.
The Commission further encouraged the general public who intends to perform the 2023 hajj to come forward to the state office of the Commission in Lokoja urgently, noting that seats are still available..