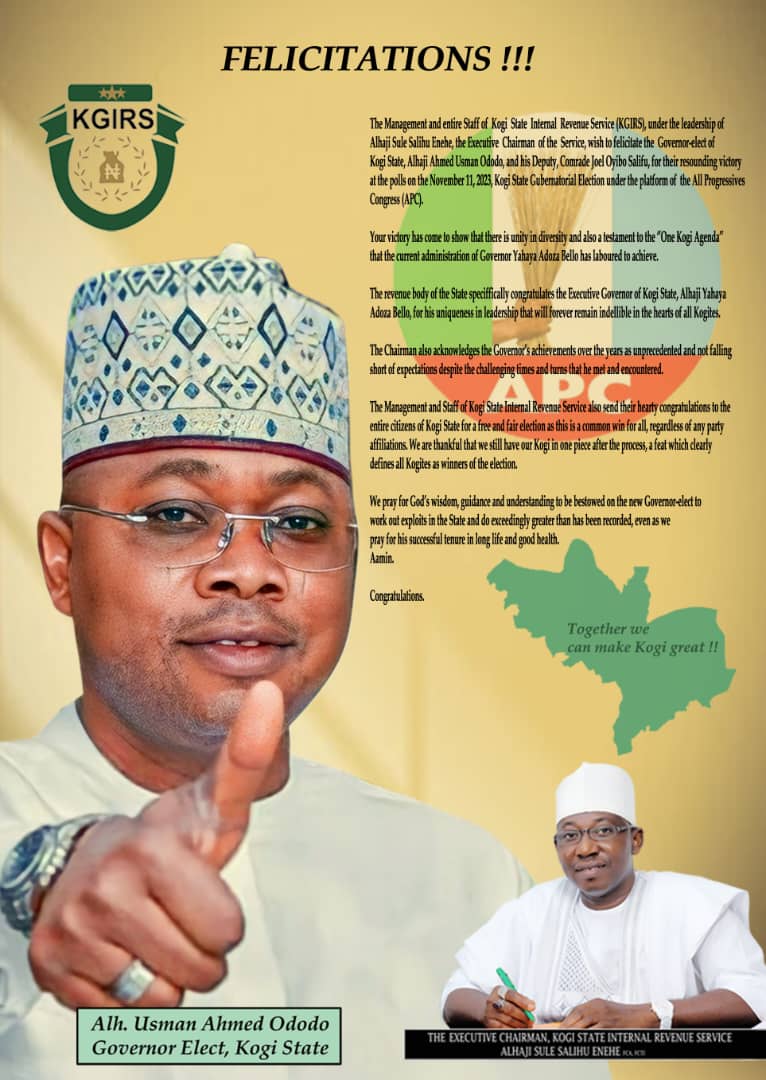 Coalition of North Central Youths, a Middle-belt Youths for Good Governance and Transparency has declared that nothing will deter the Group and by extension Nigerians in supporting Sen. Godswill Akpabio for Senate President.
Speaking through their spokes person, Alhaji Bala Yusuf, condemned in strong terms the recent attempt by certain group, agitated by the wide spread support and the clamour for Senator Godswill Akpabio Presidency of the Senate.
The group disclosed that they have adopted Senator Godswill Akpabio as the APC candidate for the Senate President, saying the blackmail and fictitious petitions would not deter the people and divine support the aspiration of Senator Akpabio is enjoying.
The Group noted that as minority senate leader for four years and a Cabinet Minister for three years in the present administration of President Mohammadu Buhari' government, says Sen. Akpabio has come to equity with clean hands, without blemish.
"Why the rush now to bring him down at all cost. The EFCC and other financial crime agencies must not allow themselves to be used by politicians to frustrate the ambition a of law-abiding citizens like Sen. Akpabio, with capacity and pedigree to preside the National Assembly as Senate President" he said.
The group says the Senator-elect and by the Grace of God incoming Senate President has nothing to fear, is above board in conduct and character, has respect for the EFCC, reason why in a letter to the commission by his lawyer, Umeh Kalu, said he would not be available on the date expected of him due to ill health, as he has already arranged medical appointments overseas, asked for another date.
The North Central Group asked the mischief makers to seek for other viable ventures rather than chase shadows as Sen. Godswill Akpabio for the Senate President is an idea whose time has come.