Chachavivi Women and Girl Child Development Foundation has called on government at all levels to intensify effort in discouraging deforestation, preserve lives and conserve the eco-system in order to prevent hardship, scarcity of water, food shortage in the nearest future.
The Non Governmental Organization also urged government to create awareness on climate change through the land and forest officers.
The call was contained in a communique issued on Monday at the end of Community Dialogue on Forest Conservation and Land grabbing organized by Chachavivi Women and Girl Child Development Foundation in partnership with Women Environmental Program (WEP) Funded from WECF International held in Osaragaga and Bakomba Communities in Adavi and Lokoja local Government areas of Kogi State signed by Halima Oiza Sadiq the Chief Executive Officer of the Foundation.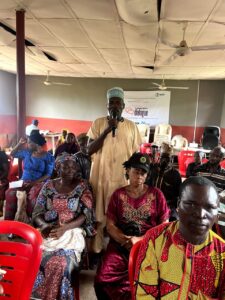 The communique also called on government and other relevant stakeholders to
enforce the building of houses with codes as well as encouraging farmers through the extension workers to practice climate smart agriculture.
The Foundation said the Green Livelihood Alliance (GLA) Project with focus on forest conservation and mitigation of land grabbing with title "Forest for a just future" is one of the programs of green Livelihood alliance which aims at ensuring that tropical forest and forest landscape are sustainably and inclusively govern to mitigate and adapt to climate change and fulfil human rights.
"The project is currently being implemented in 12 countries including Nigeria. The implementing region in Nigeria is in the South – South, South – West, South – East and North – Central to be implemented by six organizations with Chachavivi Women and Girl Child Development Foundation taking the lead implementing in the North central with Kogi State as focus.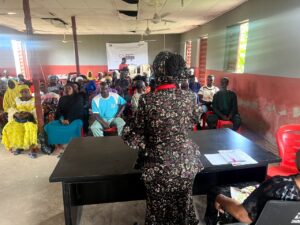 "The Community dialogue aims to create awareness on how to mitigate climate change and forest conservation and to strengthen community structures to resist land grabbing in their communities.
"This was implemented in Osaragada and Bakomba communities in Adavi and Lokoja Local Government respectively with technical support from the Ministry of Environment through the department of Climate and Forestry.
"Different methods of Forest conservation like afforestation, reforestation, the use of improve seeds, the use of clean cooking stove and others where mentioned while alternative to fire wood like saw dust, Animal Dung, rice husk etc where also mentioned as part of the methods they can adopt to mitigate climate change"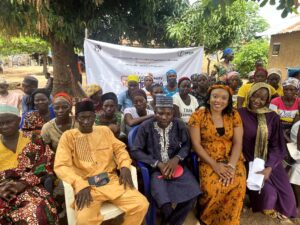 The Foundation however urged government to reinforce forest guards to the forest area to mitigate indiscriminate falling down of trees and burning of forest which end up depleting the Ozone layer that adversely affect the eco system, adding that the management of Climate Change is a business of all and not for some selected people.
The Dialogue Meeting had in attendance various stakeholders including; Community leaders, woman leaders, Youth leaders, Farmers, Herders, Religious leaders, members of the communities (both indigene and non indigene), Director Climate and Director Forest from the State Ministry of Environment and other key stakeholders relevant to the project.