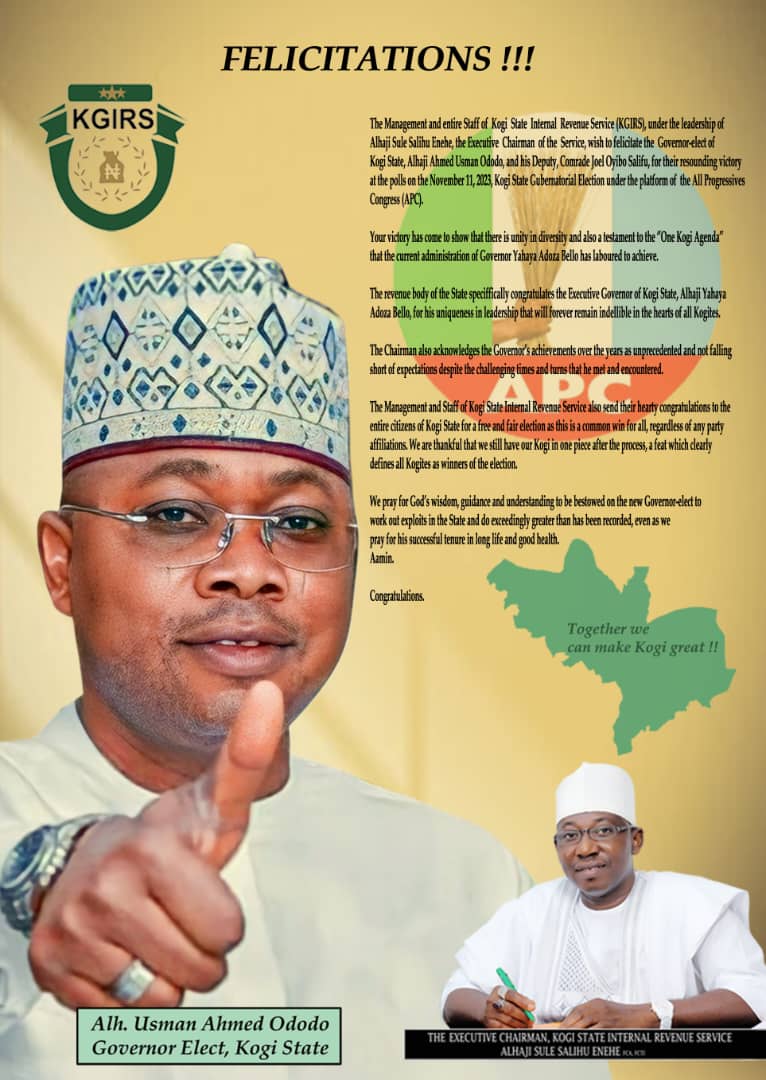 The Social Democratic Party (SDP) Kogi State Chapter has accused the State Government of frustrating its campaign for votes ahead of the governorship election slated for November 11 , 2023 by INEC.
This was contained in a statement issued in Lokoja by Mr Isaiah Ijele, the Director General, New Media
Muri/Sam Campaign Council.
According to him "The public should know that the conflict in Kogi off cycle Election, violence and crises are manipulated and machinated by the incumbent Governor and his team having lost the support of the people."
"We want Mr President, the National Assembly, the National Security Adviser, the Inspector General of Police, the Chief of Army Staff and all the security agencies including the Minister of Defense to call Gov. Yahaya Bello to order.
"SDP wants a kogi that is peaceful. We want to be able to sell our candidate to the people of Kogi like we've been doing and we also challenge him to sell his candidate to the people and not to procure violence, not to cause crises or conflict in Kogi.
"We want a free, fair and transparent election, we want a level playing field, that is all we are asking for.
"Our candidate, Muri is is ready, Muri is committed to his campaign, Muri is on ground and we the SDP are on ground and by the grace of God we shall win the Nov. 11 election resoundingly.
"We want the media and the whole world to understand that Yahaya Bello's team has lost followership and they are desperate.
"We want the world to understand that in spite of the harassment and intimidation, the SDP candidate who's on ground, who's mobilizing across the three senatorial zones of Kogi is un-cowed and the people are resolute.
"The system by the governor to use conflict, crises and violence to cause voters apathy will not work by God's grace"