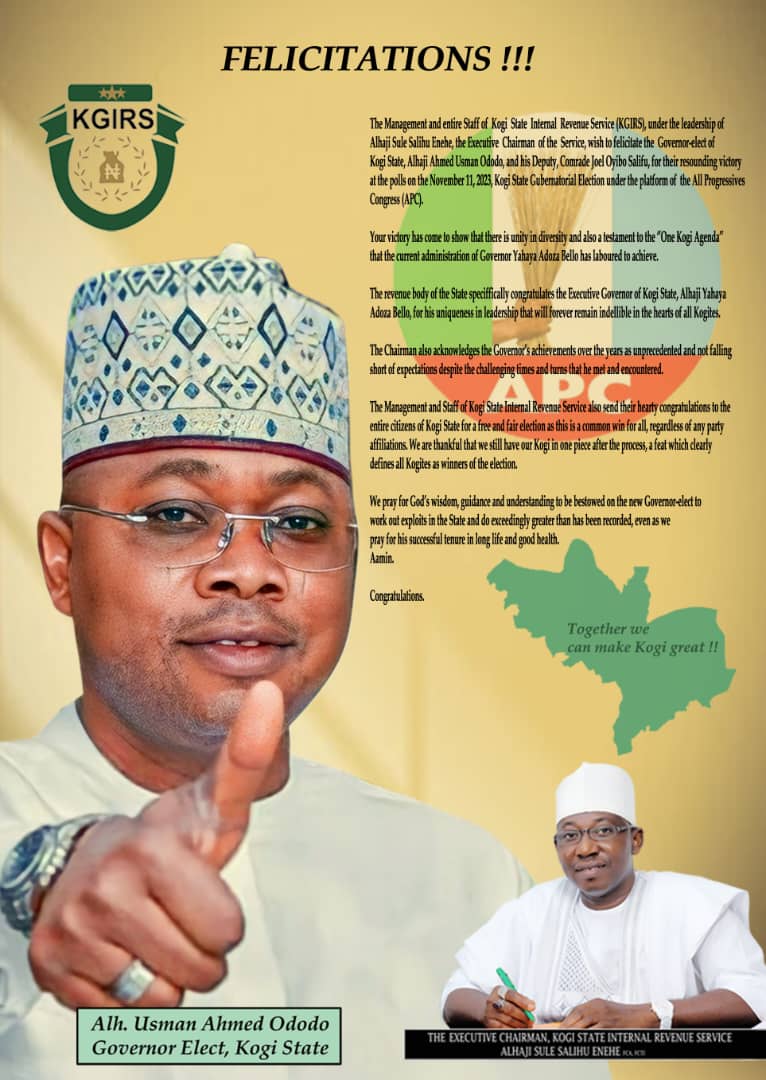 Governorship candidate of the All Progressives Congress (APC) in Kogi State, Alhaji Ahmed Usman Ododo has promised that his government will facilitate the establishment of an Agricultural Free Trade Zone to enhance agro-based processing for export and enhance rapid development of social infrastructure in Okun land if elected in the November 11 governorship election in the state.
Addressing a mammoth crowd at the Zonal campaign rally of the APC in Kabba, headquarters of Kogi West Senatorial District, Ododo promised to initiate a massive public works programme to rehabilitate all major roads in Okun land by engaging at least 500 young people from the zone in his first 100 days in office as the Governor of Kogi State.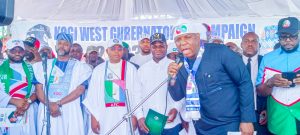 The APC Governorship candidate also assured the people of Kogi West that his administration will build on the existing legacy projects of the present administration in areas such as the Kogi State University Kabba, the Isanlu General Hospital, the GYB Model Secondary School in Okebuku, the Rice Mill in Ejiba and the revitalisation of Omi Dam water project among others.
While acknowledging the need to do more to improve the lives of the people of the state, the APC Governorship candidate reaffirmed his commitment to transform the state by promoting an all-inclusive government that will accord equal opportunities to men, women and the youth irrespective of their tribe, religion or political affiliations.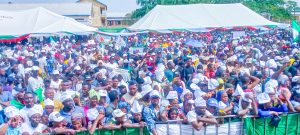 He commended the people of Kogi West for supporting his candidature and urged them to reject those he described as enemies of the Kogi Agenda for security and prosperity, stressing that only the APC has what it takes to build on the success of the present administration in the state.