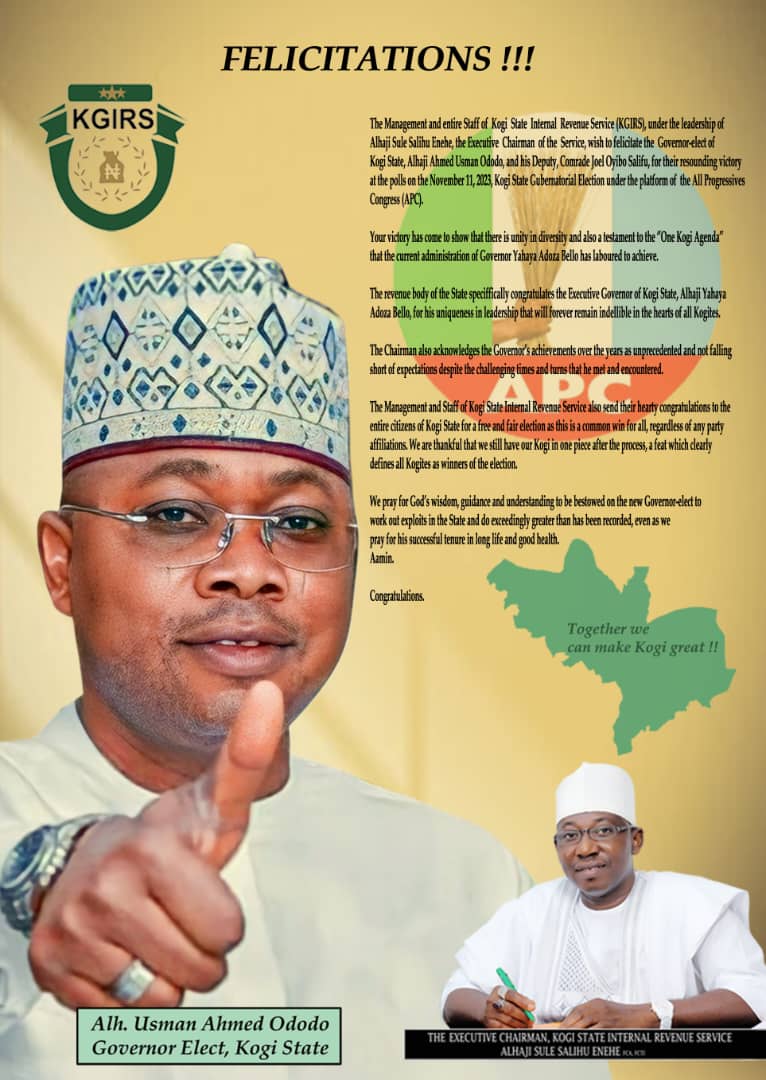 The Nigerian Youth Congress (NYC), Kogi State chapter has passed vote of confidence on the Chairman of Independent National Electoral Commission INEC Prof. Mahmood Yakubu for the adequate preparation and execution of plans toward the off-circle governorship elections in Bayelsa, Kogi and Imo states.
The state Chairman of NYC Comrade Alfa Ebune stated this on Wednesday at a press conference held in Lokoja ahead of Saturday governorship election in Kogi state and other two states.
Ebune said that the vote of confidence passed on the INEC and the Honourable Chairman of the commission Prof. Mahmood Yakubu was borne out of unbiased observation made by the youth group on the preparation of the commission toward the off-season elections in the three states.
He said "INEC Chairman has done creditably well in the preparation and execution of plans toward the conduct of the governorship elections in Bayelsa, Kogi and Imo states.
"This off-season elections
"NYC whole-heartedly commended the commission because if this trend of performance is being sustained and improved upon Nigeria will be great and it will be a country of our dreams".
The youth group who also lauded the effort of the security agencies especially the military, said they have done much in ensuring that there is adequate security of life and property in the forthcoming election.
"The Police and the DSS have also tried their best so far and we hope that they will hold on to this effort till the end of the election expected to be peaceful and devoid of violence.
"This election , we observed that INEC and the security agencies are determine to write their names in gold by righting the wrong of the past in the electoral process of this nation" he stated.
The NYC state Chairman used the occasion to appealed to the INEC staff deployed from other states to Kogi for the conduct of election not to allow themselves to be used by dubious politicians who are willing to win election at all cost, saying such act would not only tarnish the good image of the commission but it would rubbish the trust the people have for the commission.
"They should uphold the virtue of President Bola Ahmed Tinubu who is determine to give a robust electoral system to the nation devoid of malpractices and other ills associated with Nigeria election.
"This election the international communities are watching us and they will use it to measure the level of transparency in the Nigeria electoral system. INEC should ensure that voting materials reaches the hard to reach zones across Kogi state" he advised.