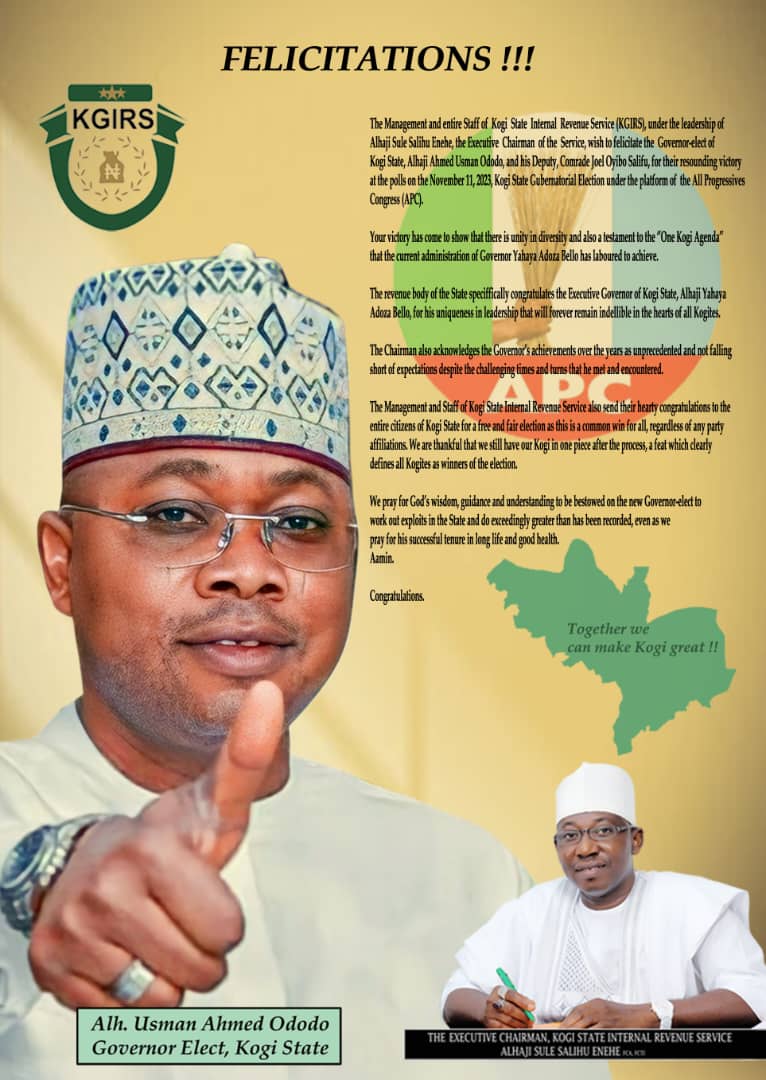 Residents of Enjema community in Ankpa local government council have appealed to Kogi State Government to prevailed on Zuma 828 a mining company operating in the community to
create a diversion outside Enjema town to put an end to the incessant mishaps that often resulted to the death of innocent citizens of the community.
Speaking against the backdrop of accident that occurred on Tuesday along Enjema – Okobo road where Dangote truck fully loaded with coal killed one person and left two other seriously wounded, the Ankpa local government, Speaker Youth Assembly of Nigeria (YAN) Comrade Ibrahim Ismaila Adejoh lamented that on several occasions innocent citizens of the community were killed as a result of accidents that can be averted if the road to Okobo mining site is being diverted from the Enjema town.
According to him, he had written severally to the state government through MIREMCO appealing for diversion of the road, but the plea fell into a deaf year and the effect is the continuous killing of Enjema people without recourse for the welfare and well being of the community.
"What happened today is an ugly incident for those who visited the scene of accident as Dangote truck loaded with coal from Okobo mine passing through Enjema-Okobo road crushed three members of the community on a motorcycle moving from Okobo to Afor by Dangote truck.
"The coal which suppose to be a blessing to the host communities has gradually becoming a nightmare as the site are becoming daily threat to lives and causing harmful environmental pollution to the people.
"In what would have been a reprisal attack by the aggrieved youth of Enjema was averted when the driver and conductor of the trailer jump into the bush and abandoned their truck on the road which was later moved and packed at the police station" he said.
While urging the youth not to take law into their hands, Adejoh however still appealed to the state government to do the needful by directing the company to leave the community road and create its route to the mines site at Okobo in the interest of the host communities.