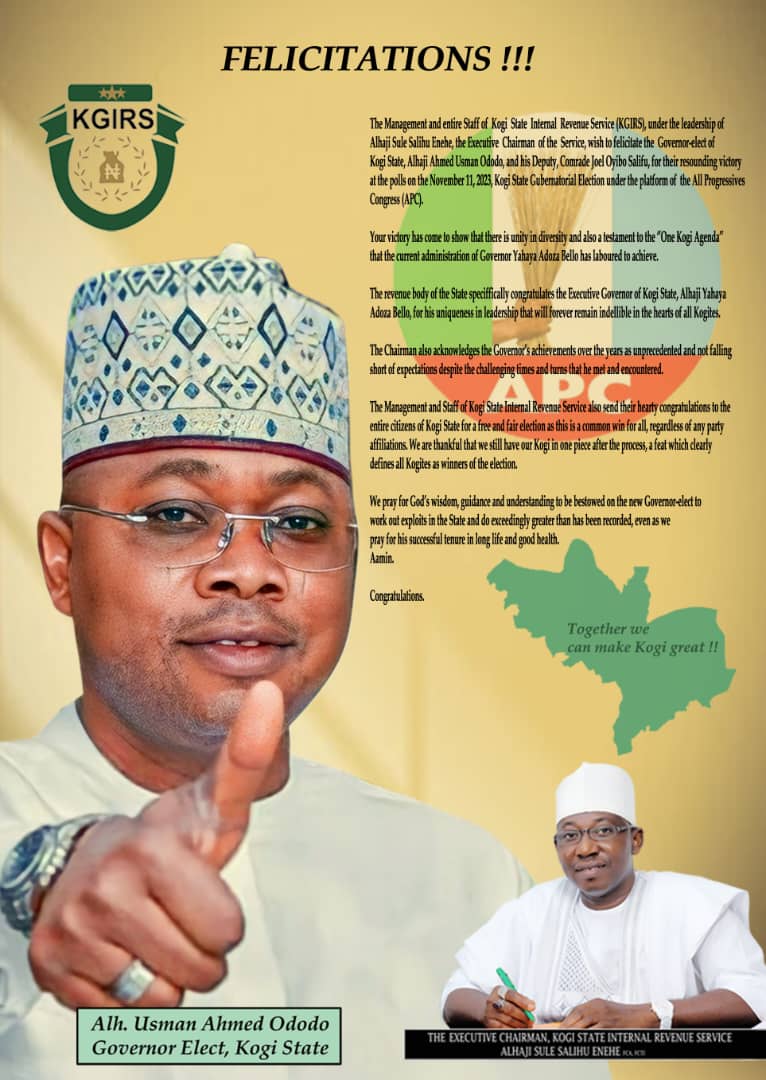 In recognition of crucial roles being played by the media to entrench democracy through effective news gathering and dissemination, Senator Yakubu Oseni has donated two laptops each to the mainstream media outlets in Kogi Central Senatorial District to further enhance their productivity.
The media outlets which benefitted from this phase of empowerment from the lawmaker are Jatto FM, NTA Okene, Otite Radio and Tao FM.
Senator Oseni who was ably represented by the duo of his Chief of Staff, Alhaji Aliyu Bello and Personal Assistant, Mallam Abdulmumin Yusuf noted that the media houses in Kogi Central have in no small measure contributed immensely in deepening democratic tenets through unbiased reportage on the activities of political leaders and the projects they execute in the communities.
The lawmaker who promised to maintain cordial relationship with the media outlets, said his doors are always open to any journalists who is desirous of making independent verification and confirmation about all his activities at the Red Chamber and his constituency projects.
"My activities at the National Assembly are not shrouded in secrecy. I have been very transparent in my dealings and that is why I always encourage you to enquire about my activities to avoid misinforming the public.
"I commend you because Kogi Central media outlets have been very professional in this aspect of objective and fair reportage of my activities since the inception of the 9th Senate " he said.
While appreciating the kind gesture of Senator Yakubu Oseni, the General Manager of Jatto FM, Mr Jatto Edward expressed excitement over the recognition given to them by the lawmaker.
He further promised that Jatto FM would not renege on the basic tenets of journalism which he said has made it popular and accepted by the audience across Kogi central and beyond.