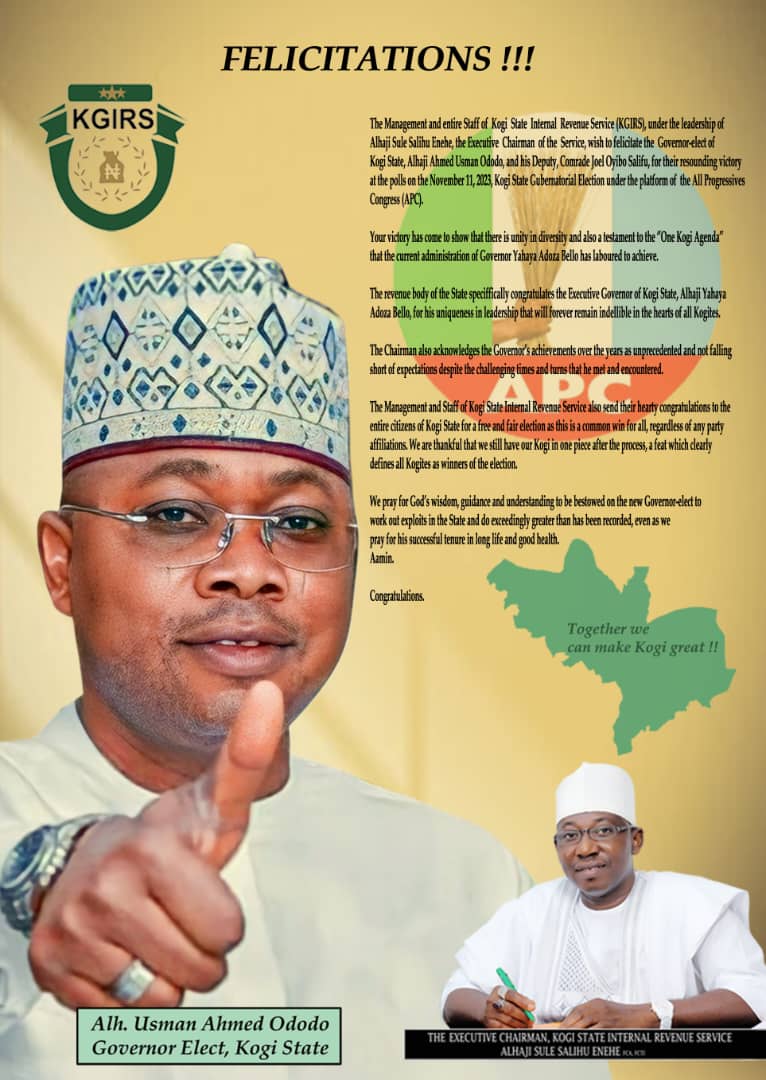 A United State of America Clergyman, Apostle Yahousha Burrel has charged well meaning Nigerians to invest in areas that will profit them even after they depart from this world.
Speaking during a dinner organized for foreign partners of the foundation at Anyigba in Dekina local government area of the state, Apostle Burrel said giving back to the society through empowernment of the less privilege has enormous reward from God both on this earth and hereafter.
He therefore charged well to do individuals to be committed in giving charity to the less privilege, saying Enemona foundation is a transparent way of reaching out to the poor in the society.
"Enemona foundation is unique because its primary objectives is rendering assistance to the needy ones in the society.This is my first time to see a foundation established and functioning without asking for donations.
"The construction of the 600 capacity church at Enele-Ugoh community was solely funded by the foundation. The foundation is also building a mosque in Okene , feed the widow and provided for the orphans. It is marvelous and remarkable service to humanity.
"The activities of the foundation gives me the confidence and transparency to show that Gabriel Onoja is a true servant of God.Without any reservation whatever it will take I will do it for the growth of the foundation so that it can serve the people of Kogi , Nigeria and indeed the africa" he stated.
In her remark, Merlyn Borotha Johnson co-founder (UK) Enemona Josh Humanitarian Foundation, said she had never seen a young man, an individual that picked the interest of assisting the less privilege like the way Ambassador Gabriel did without asking for assistance from any body or organization.
According to her, the foundation has done a great work for the people and I pray and hope that the people he has rendered help to would appreciate him through prayers.
"Gabriel Onoja is a servant of God who need prayers at all time to succeed in this his chosen responsibility.
"I came all the way from England to see his work and I am sincerely overwhelmed by his performance to humanity. I am 87 years old and I have never see this kind of a man who believe and share in people problems" she stated.
Tanya Yahousha Burrel another co-founder from Jamaika, mentioned that the foundation has assisted greatly not only in upliftment of widow but the education of children of the less privilege in the society as well as youth engagement through rendering of support to artisans.
"I am overwhelmed by what Ambassador Gabriel had been doing in the area of humanity. I am happy to be part of this foundation because there are many people in this country that have skills but can not utilize them because of poor financial status .
"Whatever any human sow he or she will certainly reap it therefore I am appealing to well meaning individual to give back to the less privilege in order to make the society a better place for all" she said.
While cautioning people against ignoring small beginning , Mrs Burrel noted that small beginning pave ways for growth and assured that whatever it will take her to make the foundation great she will not relent in her effort to do that.