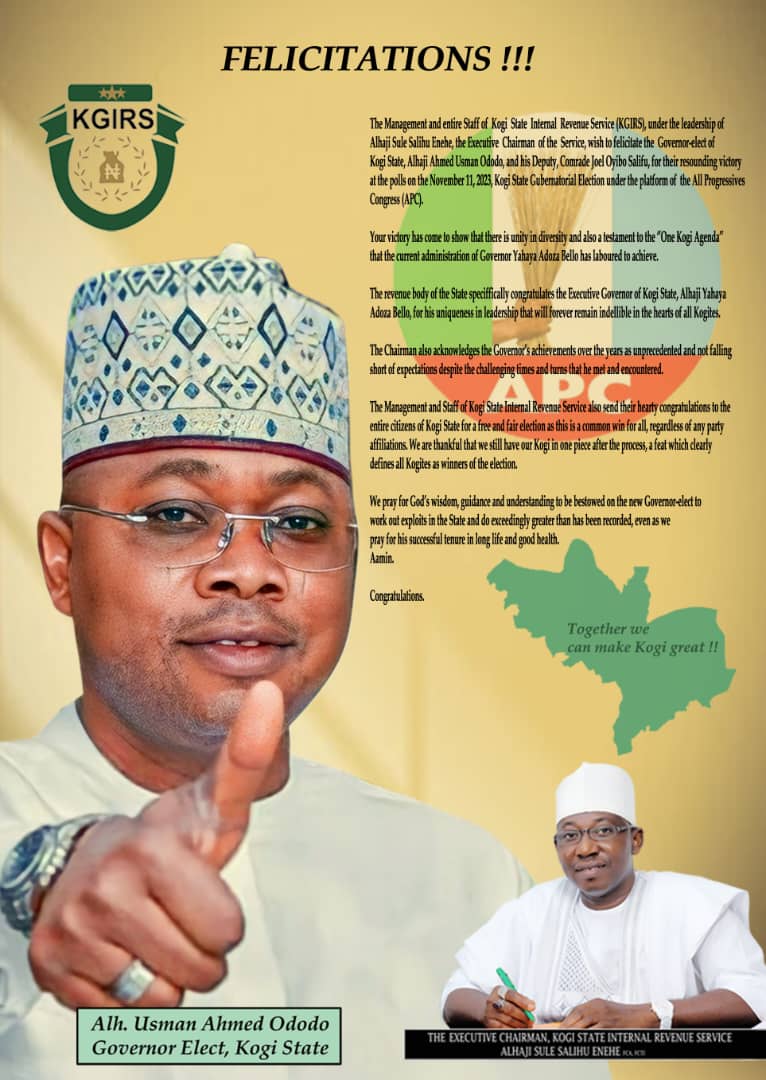 Enemona Josh Humanitarian Foundation has described Nigerian workers as true humanitarian workers, urging them to continue their selfless service to the nation.
This was contained in a statement signed by the Executive Director of the foundation, Mr. Williams Enemali Illah issued to mark the 2022 Worker's Day across the country and made available to newsmen in Lokoja on Sunday.
He said Nigerian workers are worthy of being celebrated, stressing that the system remains stable due to the dedication and sacrifices of the workers.
Illah said as a Humanitarian organization, it views the dedication which has the welfare of the people as priority, the selflessness and commitment to duty of Nigerian workers should be regarded as great contributions to nation building.
The statement which was issued on behalf of the founder, Gabriel Onoja who is passionate about workers generally, wished that the welfare of workers would remain paramount on the government's table without the lips services it pays to those that are running the system.
The statement expressed appreciation at the resilience of Nigerian workers, whom it described as the bedrock of the society, with special tributes to the workforce in Kogi State.
Mr. Enemali called on workers to continue to give their best to Kogi State and the country, even as it urged the government to keep to its side of the bargain to the workers.
The statement further called on the Nigerian government to give attention to the plight of workers irrespective of where they work, noting that some of them go through serious humanitarian crises ranging from poor shelters, indecent way of life, poor health conditions and other welfare deficiencies.
The foundation encouraged the workers to continually put the nation above self in the discharge of their duties while wishing them a spirit filled celebration.