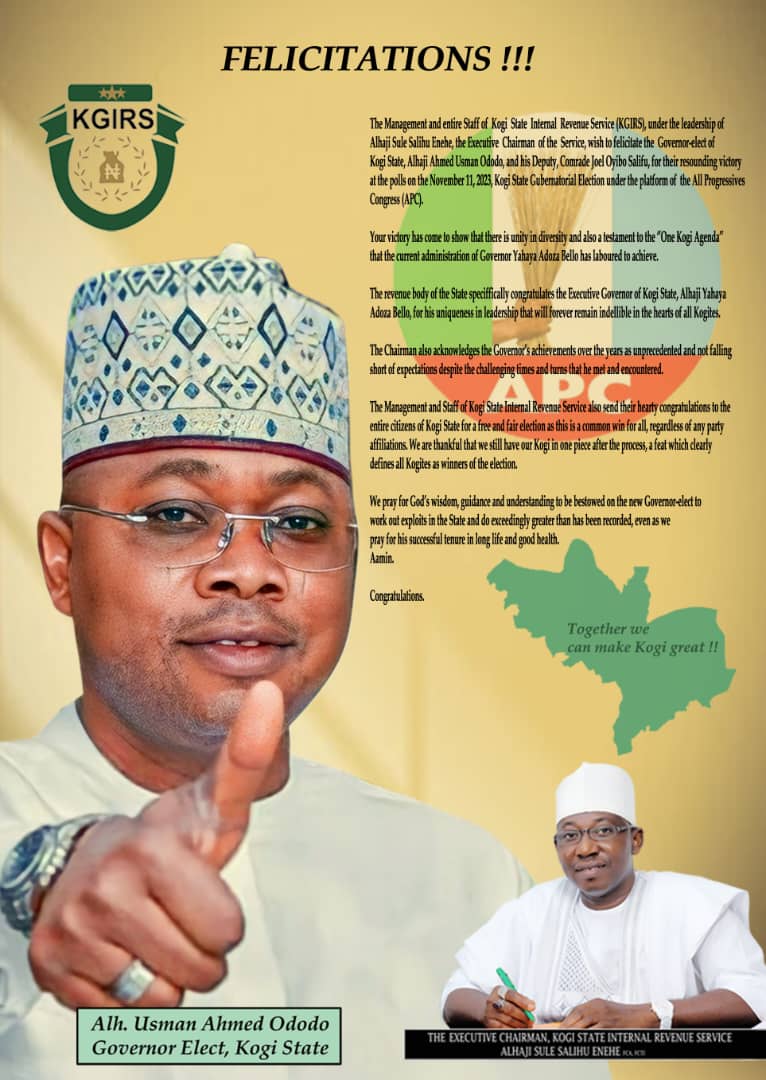 Artists operating under Ebira Entertainment Industry have honoured Veteran Journalist, Social Critics and Human Rights Activist Alhaji Ahmed Adoke for his exemplary effort in promoting Ebira native cloth to international standard.
The group also honoured three other personalities who have distinguished themselves in the promotion of Ebira Culture and Tradition.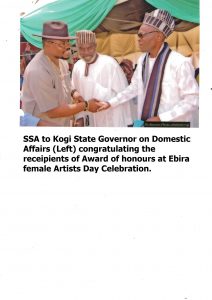 Speaking at the 2022 Eche-Enyene annual celebration organized by Ebira Female Artists also known as Calabash Ladies held in Okene , Okene local government area of Kogi state, Alhaji Ahmed Adoke lauded the Artists and Comedians in the industry for promoting Ebira culture and tradition through their tireless performances.
Adoke who was honoured at the occasion for promoting Ebira native for several decades outside the shore of Nigeria and Africa, used the occasion to admonish Ebira people both at home and in diaspora to be proud of their native cloth and urged them to patronize the material because it serves as their culture and identity.
The elder statesman then called on Ebira women to be industrious and not throw away their professional calling by sustaining and improving the weaving industry in Ebira land, noting that the occupation is a veritable means of employment and income generation for women.
Alhaji Adoke who commended the existing unity among Ebira Artists thanked them for the recognition accorded him and others.
Also speaking at the occasion that featured the launching of CD plate produced by Ebira female Artists, the Chief Launcher who is an aide to Kogi state governor, Hon. Muktar Bello (Senator) expressed relief at the re-newed unity among Ebira Artists, noting that it has positioned the organization for support and growth.
Earlier, the CEO of calabash films production, Hon. Abdulrahman Ismaila Obansa thanked Kogi State governor, Alh. Yahaya Bello, the Chief Launcher Bello and the award recipients for their support to the industry.
Hon. Abdulrahman who seized the opportunity to commend the governor for his various developmental efforts across the state, pledged the continued support of Ebira entertainment industry to his administration.
The high point of the celebration was the conferment of award of honor to personalities who have distinguished themselves in the promotion of Ebira Culture and Tradition.
They include, Alhaji Ahmed Adoke, Alhaji S. S. Salami, Engr. Sanusi Yahaya and Hajiya Mariam Abedoh.
The annual event witnessed performances by prominent artists/comedians from the area.