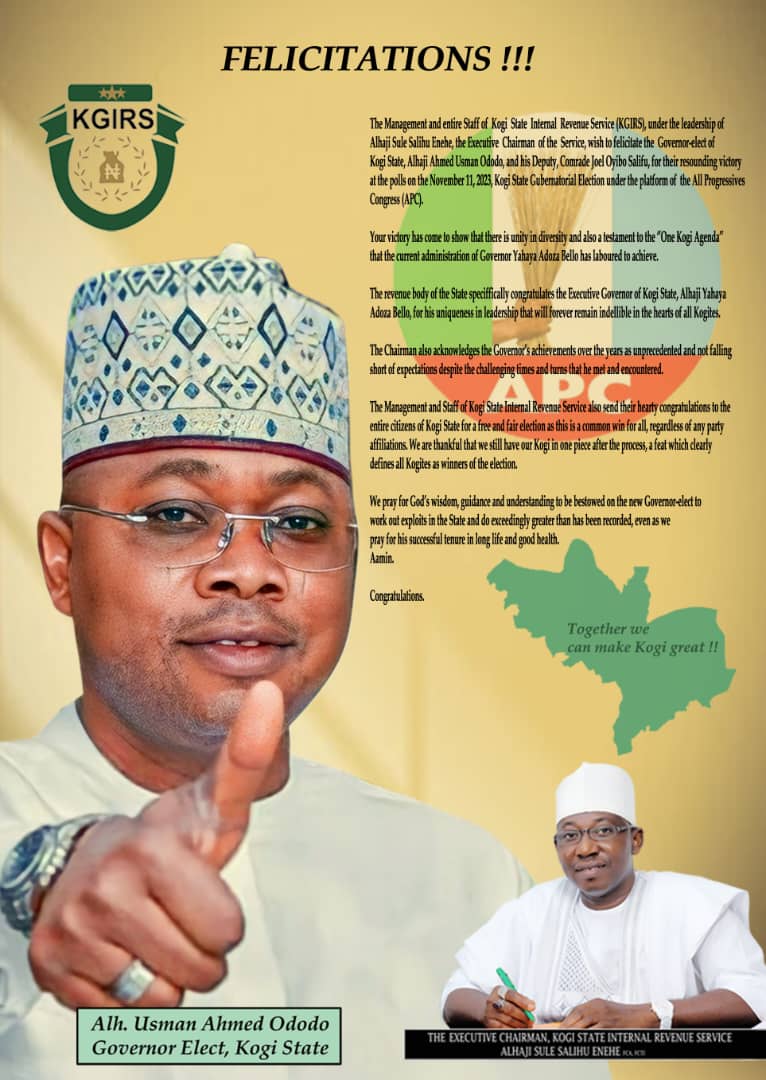 The Executive Director,
Conscience for Human Rights and Conflict Resolution (CHRCR), Idris Miliki Abdul has called on political parties, citizens , community and traditional leaders in Kogi state to shun acts that can lead to political violence in the forthcoming 2023 general elections.
The notable civil society organisation also urged appropriate authorities to ensure that those identified and involved in any form of electoral violence should be held accountable through judicial means.
This was contained in a communique issued at the end of one-day multi stakeholders dialogue meeting for Kogi central senatorial district on prioritizing anti-corruption and accountability issues towards 2023 elections at state level held at Okene on Wednesday organized by CHRCR in partnership with Civil Society Legislative Advocacy Centre (CISLAC).
According to the communique,
an early warning sign that is capable of destabilizing the peaceful peaceful conduct of elections is being witnessed in the Central Senatorial District due to unguarded and inflammatory statements and utterances even within the government institutions, political parties and their candidates.
The communique therefore urged the security agencies in the state to take note of these early warning signs by political gladiators and nip it in the bud before the conduct of the elections.
While calling for an increase in sensitization on anti-corruption and accountability in elections at grassroot levels, the CHRCR, cautioned electorate against vote buying, describing the act as detrimental to the development of the nation.
"Need for citizens and citizen-groups to empower themselves on voter education through step-down of knowledge and information from engagement such as these on-going activities by CHRCR
"There is need for INEC to improve on its enlightenment and stakeholders' mobilization and engagement on its activities in Kogi State especially at the grassroot levels
"Women in government and those holding leadership positions to lead the advocacy in fighting for women participation through strategic engagements.
"There is need for more proactive measures in promoting accountability and transparency in elections by the Legislative arm of government through the use of parliamentary instruments and tools particularly through oversight functions" the communique stated.