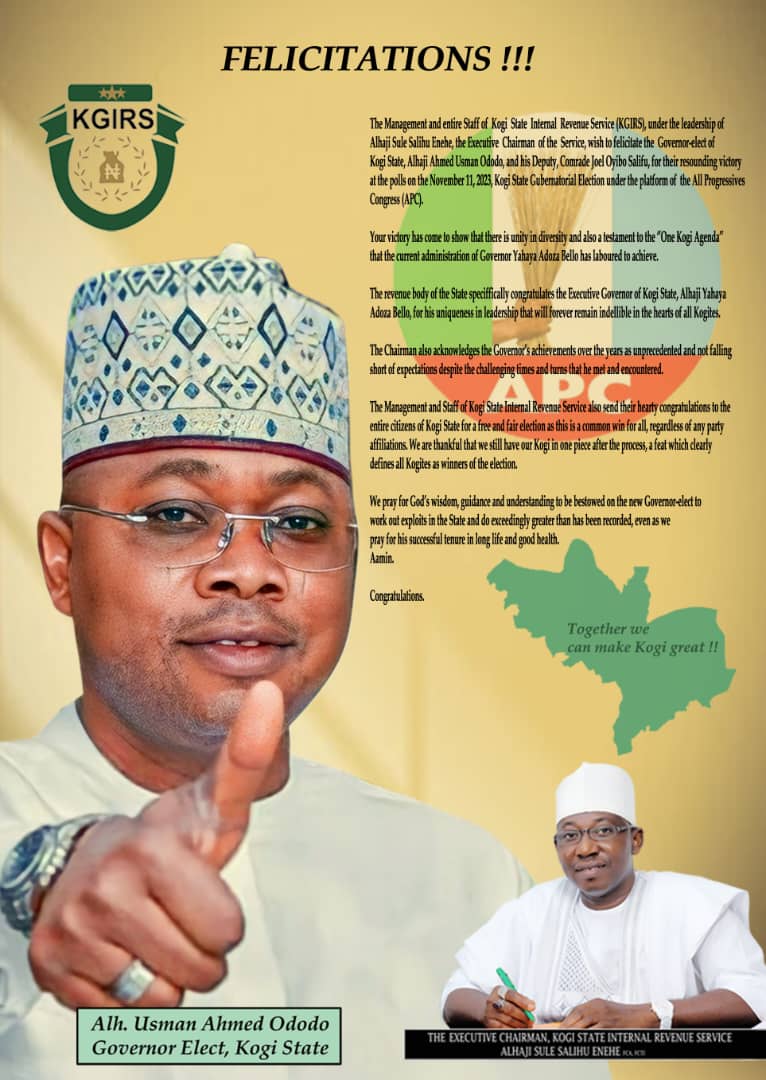 Friends and loved ones are to gather in the confluence town, Lokoja to celebrate Barrister Abdul Yusuf Ibrahim as he marks his 60th years birthday.
Bar. Abdul Yusuf Ibrahim, a tax consultant and a real estate practitioner was a former Senior Special Assistant to Kogi state Governor. He hails from Okehi LGA of Kogi State.
According to a press statement signed by the planning committee secretary, Hon. Nasiru Momoh, the celebrant, Bar. Abdul Yusuf Ibrahim is to be honoured with a special birthday luncheon on Sunday 1st January, 2023 at the Zarah African Garden, adjacent Meme Bridge Lokoja.
The Birthday Luncheon is planned to be under the Chairmanship of Hon. Joseph Omuya Salami, the Executive Chairman of Adavi LGA.
It is also revealed that a media conversion would be hosted by the celebrant with select media professionals on; 'The Roles of Citizens in the 2023 and Beyond Project'.
The celebrant is expected to also visit an orphanage in Lokoja to share happy moments with the less privileged in the society and also extend support to their wellbeing.