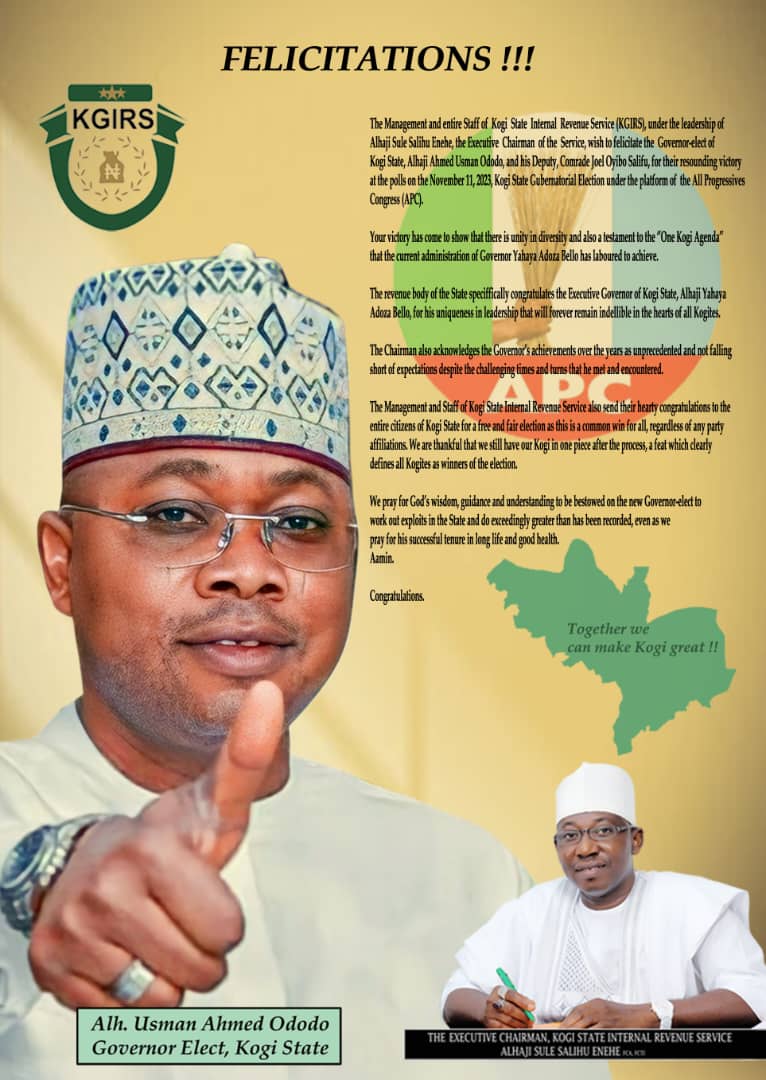 I, Sule Salihu Enehe, the Acting Executive Chairman of the Service, today, welcome the Management and Staff of the Service to the new year 2023.
I appreciate the excellent performance of each and every Staff of the Service in the last year plus a month of my acting capacity. I am really grateful for the support, and the teamwork effort that all the Staff have shown.
Every Staff's individual contributions at the Service has made it possible for us to achieve commendable results in the last year, and it is why I'm confident that with the unmatched work enthusiasm, we can hit a two (2) Billion naira monthly target, to project the least.
Thank you for your sacrifices, your tenacity and your endurance through the economic hardship of 2022.
I believe KGIRS can only be better from hence as I am with the right team of Management and the ever supportive Staff poised to excellence in service, dedication to duty and good conducts.
I congratulate you all for making it into the new year. My heartiest wishes to you and yours for a marvelous and accomplishing year 2023.
Happy New Year.
Sule Salihu Enehe
Acting Executive Chairman, KGIRS.