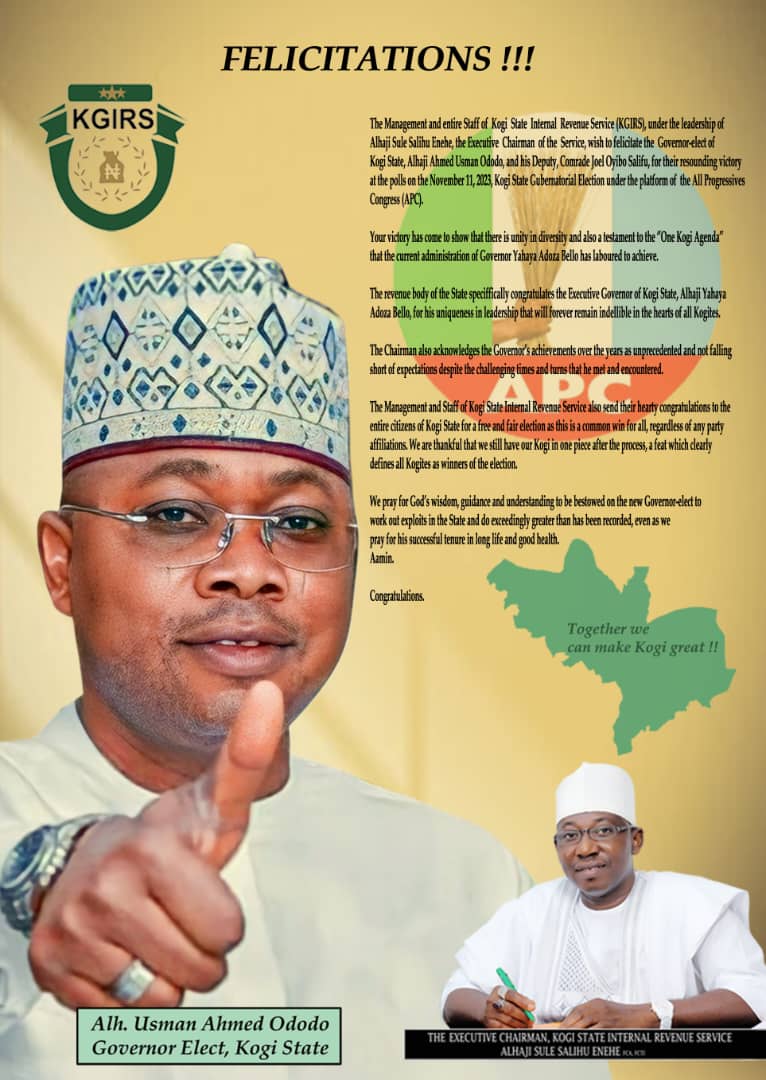 The Kogi State Commissioner for Environment, Hon. Victor Adewale Omofaiye has attributed the numerous achievements recorded by Kogi state office of the Agro-Climatic Resilience in Semi-Arid Landscapes (ACReSAL) to the dogged determination of Governor Yahaya Bello in taking the state to enviable level of infrastructure development.
Hon. Omofaiye stated this on Tuesday while receiving a delegation of ACReSAL officers from Yobe State who arrived Kogi state, Tuesday on the instruction of the World Bank to under-study the performance and achievements of Kogi State ACReSAL formerly known as NEWMAP under the administration of Governor Yahaya Bello.
The Commissioner said that the Yobe Team would under-study how the Kogi State ACReSAL was able to record the unprecedented outstanding achievements in the area of projects execution and prudent management of resources that caught the attention of the World Bank.
He noted that ACReSAL team from Kogi and Yobe State will tomorrow visit project sites for inspection of projects executed by ACReSAL under the leadership of Governor Yahaya Bello.
He pointed out that Governor Yahaya Bello's quest to develop the state has paid-off through legacy projects he has executed in the areas of education, health, agriculture, infrastructure , roads and youth empowernment aside the numerous projects also executed by the NEWMAP now
ACReSAL.
Hon. Omofaiye assured that the visit would be rewarding and promised that the Kogi State ACReSAL would continue to more for the benefit of the entire state.
Kogi State Project Coordinator, ACReSAL, Barrister Ladi Jatto in her remarks, described the visit by the Yobe delegation as commendable, saying the visit will afford the Yobe ACReSAL replicate the achievements of Kogi ACReSAL in Yobe State.