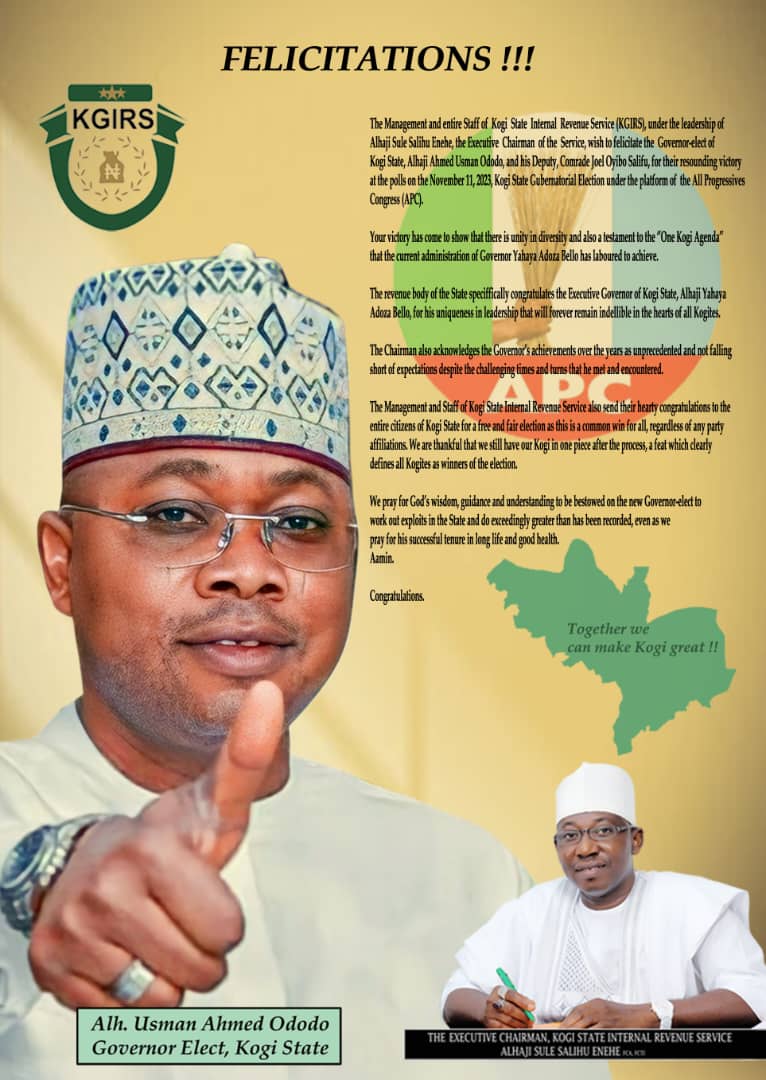 The All Progressives Congress (APC) gubernatorial candidate, Alhaji Usman Ahmed Ododo has called on the people of the state to come out enmass and present themselves for capturing and counting during the forthcoming census exercise.
Ododo who made the call on Friday while addressing Muslims shortly after the Eid prayer in Okene , the headquarters of Kogi central senatorial district to mark the end of Ramadan fasting , said the exercise would enable government to plan for it's people and the state.
The APC standard bearer however urged traditional leaders, wards head and critical stakeholders to sensitize the people on the need for them to come out enmass for the national census exercise.
"The census which is head count is the only weapon government can use to negotiate good things for the people" he said.
While congratulating Muslims umma for the successful completion of the Ramadan fast, Ododo called on all Kogites to imbibe the lessons of the holy month by extending love to one another irrespective of religion and ethnic difference.
"I also encourage us to keep on praying for our leaders at all level to succeed as a representative of God Almighty among us and to refrain from any act capable of impeding the peace and harmony the people are enjoying today in the state.
"As candidate of All Progressive Congress in the November 11, 2023 governorship election in Kogi state, I am assuring you that I will work day and night to build on the existing culture of religious harmony , tolerance and cohesion among the people of the state.
"I also thank our leader His Excellency Governor Yahaya Bello who have done a lot to ensure that Kogi state remain peaceful" the APC candidate stated.