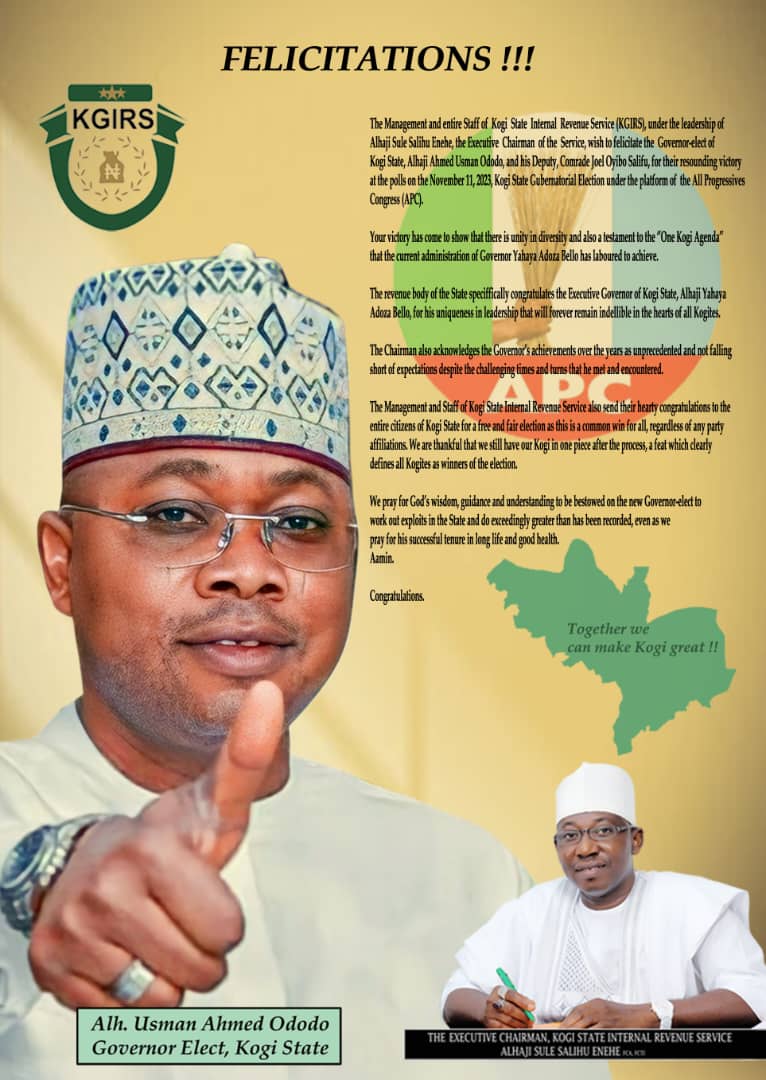 The Standard Flag bearer of the All Progressives Congress (APC) in the November 2023 gubernatorial election in Kogi State, Alhaji Ahmed Usman Ododo on Friday congratulated the new Chief Imam of Ebira land, Shaykh Muhammad Salihu Abere on his official conferment and turbaning  as the substantive Chief Imam of Ebira land.
This was contained in a statement by his media team in Lokoja which was made available to newsmen.
Ododo who expressed appreciation to the Ebira Muslim Community led by His Royal Majesty the Ohinoyi of Ebira land, Dr. Ado Ibrahim for the patience and understanding that prevailed in the waiting period leading to the official conferment of the new chief Imam, said unity among Muslims in Ebira land is the only sources of peace and harmony.
The APC Governorship candidate also commended Governor Yahaya Bello for providing the enabling environment that led to the peace building process before the installation of the new chief Imam.
He called for unity among Ebira Muslims, and urged them to support the new chief Imam in his efforts to promote Islam and rallying all Ebira Muslims in the service of Allah.
"I call on all our Muslim brothers and sisters in Ebira land to be united and embrace peace so that we can give the new chief Imam maximum support and cooperation as one Muslim Ummah seeking the favour of the Almighty Allah through our worship and dedication to Islam", he said.
He prayed that the era of the new Chief Imam will bring about positive development, progress and the sustenance of inter-religious harmony among all Ebira people.