Dr Allen Onyema, Air Peace Founder and Chief Executive Officer (CEO), Oba Dr Moshood Olalekan-Balogun, Olubadan of Ibadan and others have been nominated for the prestigious Afro Awards 2023 for their humanitarian services.
The Nigerian Tribune reports that the Annual Afro Awards is a. non-profit event that honors outstanding individuals and organizations for their significant contributions across various fields, with the aim of establishing a unique Afro-centric excellence award.
This was disclosed in a statement issued in Nigeria on Monday by Mr Taiwo Oduala, Founder and Executive Producer of The Afro Awards.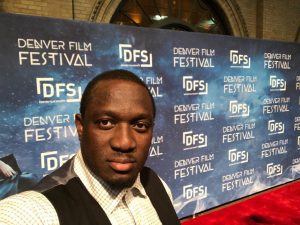 He said that the duo are among numerous Africans and Americans to be honoured at the Afro Award 2023 billed for Sept 16 in Los Angeles, California, USA .
Oduala, who is a Film Director based in United States, said, "the awaradees are among Africans and Americans, who have not only distinguished themselves in various fields of endeavours, but have touched lives and transformed economies of nations."
"Persons like Allen Ifechukwu-Onyema of Air Peace Airline, have made impact in the lives of many with his free evacuation philosophy just as the Olubadan of Ibadan, who have distinguished himself as Royal Father.
"Nigeria, as a nation, has produced men and women of high degree of patriotism and impact, both in and out side the country, as in Monica Omorodion Swaida, known as Monicazation, a Nigerian/American singer, actress, movie producer and CEO of an insurance company," he said.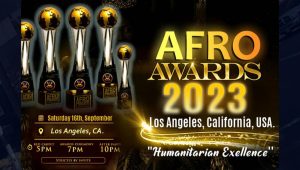 According to him, Air Peace Airline has painstakingly evacuated Nigerians from South Africa during the Xenophobia, in Sudan and China besides indians and Chinese evacuated from Nigeria back to their countries.
He explained that the main focus of the award was to demonstrate Afro Awards' recognition and support to people, who have shown exceptional humanitarian excellence in various fields and endeavours.
The film director disclosed that since inception, the Afro Awards has hosted and honored more than 5,000 individuals at the core front of humanitarianism and philanthropy in American and African communities.
He further disclosed that some of 2023 honourees to include Mayor Karen Bass, Mayor of Los Angeles and Calvin Cordozar-Broadus Jr, known as Snoop Dogg, an iconic American rapper, songwriter, and actor (Lifetime achievement).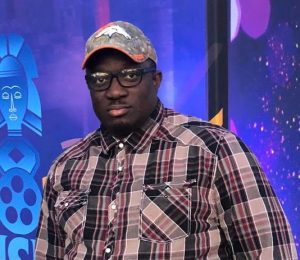 Also to be honoured are Africa Magic TV Network (Multichoice Nigeria Limited), Chief Diran Alabi (Agic Energy North America/ TAG The Agic Group Holdings), Ose Oyamendan (Founder/CEO Nollywood in Hollywood) and Innocent Ekakitie (Nigerian/American kid star actor).
Others are Yung Muusik
(Recording artiste /Singer/ Song writer /Model/Actor, Danielle Crawley (Casting Director), ISO Kenny (Artiste/ Song writer/ Perfomer), 19 Keys (Community Activist/ Global Though Leader and Tarek Stevenson, Entertainment Executive/ Influencer Oscar Brunch among others.
However, Afro Awards 2023 is the 2nd edition with the 1st successfully held last September with Gov Ademola Adeleke, Davido and the First Lady of Sierra Leone, Mrs Fatima Maada among others as awardees.
The event, which will be held at Prestigious DGA,
Directors Guild of America,
7920 Sunset Blvd, Los Angeles, CA 90046, United States will kickstart wth a 2 Day Pre-event on Thursday Sept. 14, AFRO AWARDS CONFERENCE EXPERIENCE and
Friday Sept. 15, AFRO AWARDS FASHION SHOW AND GALA NIGHT.
The award, which is strictly by invite, is expected to start proper on Saturday, Sept. 16: – Red Carpet (5.00p.m), Awards Ceremony (7.00p.m) and After Party (10.00p.m).