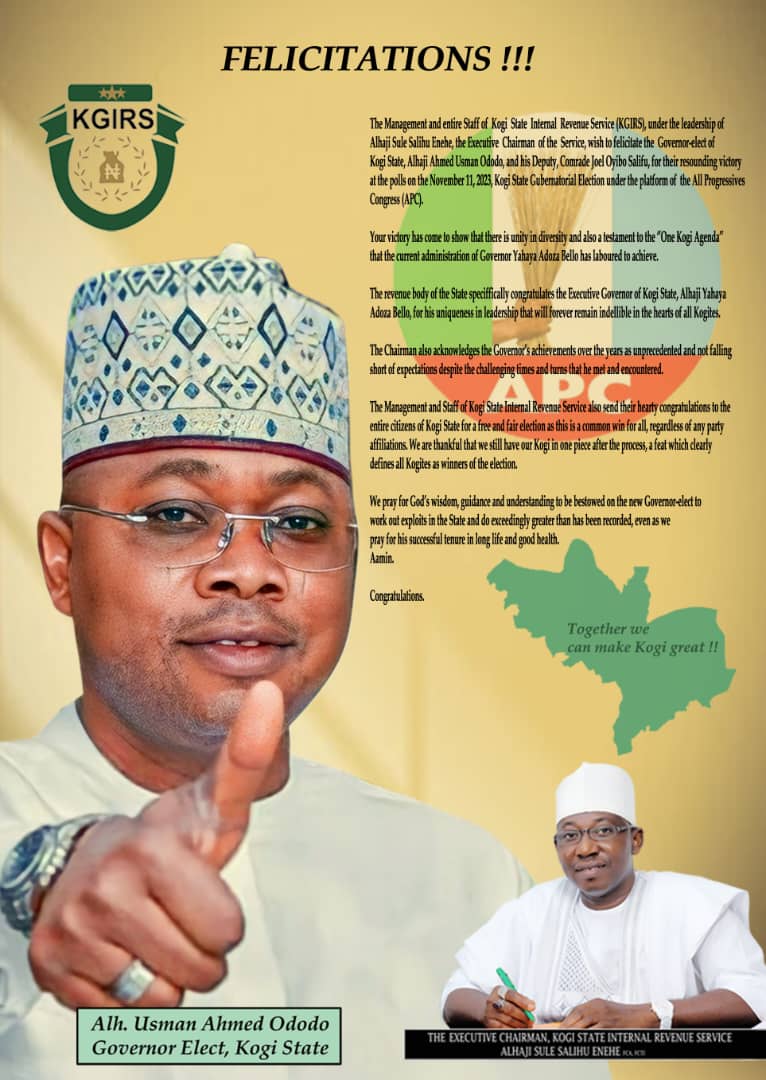 The Great And Epitome Of Humility Is Gone. Oh death! Where is thy sting?
Your demise really shocked me Dr. Yunusa Abubakar Idu, former Registrar Kogi State University , Anyigba.
Your good deeds will surely earn you eternal rest in the highest level of paradise by the special grace of Almighty God the owner of Heaven and Earth.
As I prayed fervently to God for his soul to rest in paradise, may God grant his family, the entire KSU community and the people of Kogi State the fortitude to bear this ugly vacuum created by the sudden death of this great and astute leader.
The Office of the Director of Sports , National Association of Nigeria Students (NANS) ZONE C commiserate with the Family of late Dr Alhaji yunusa Abubakar Iduh.
The entire Kogi State University Anyigba, 1977 set of Saint Charles College Ankpa Old Students Association and the entire SCCAOSA family expressed their deem heart felt over the demise of our Father and Friend of the the students.
May his soul rest in perfect peace and may the Almighty God give us the fortitude to bear this great loss.
Comr. Rotr. Ibrahim Ismaila Adejoh
Director of sports , National Association of Nigeria students
NANS ZONE C