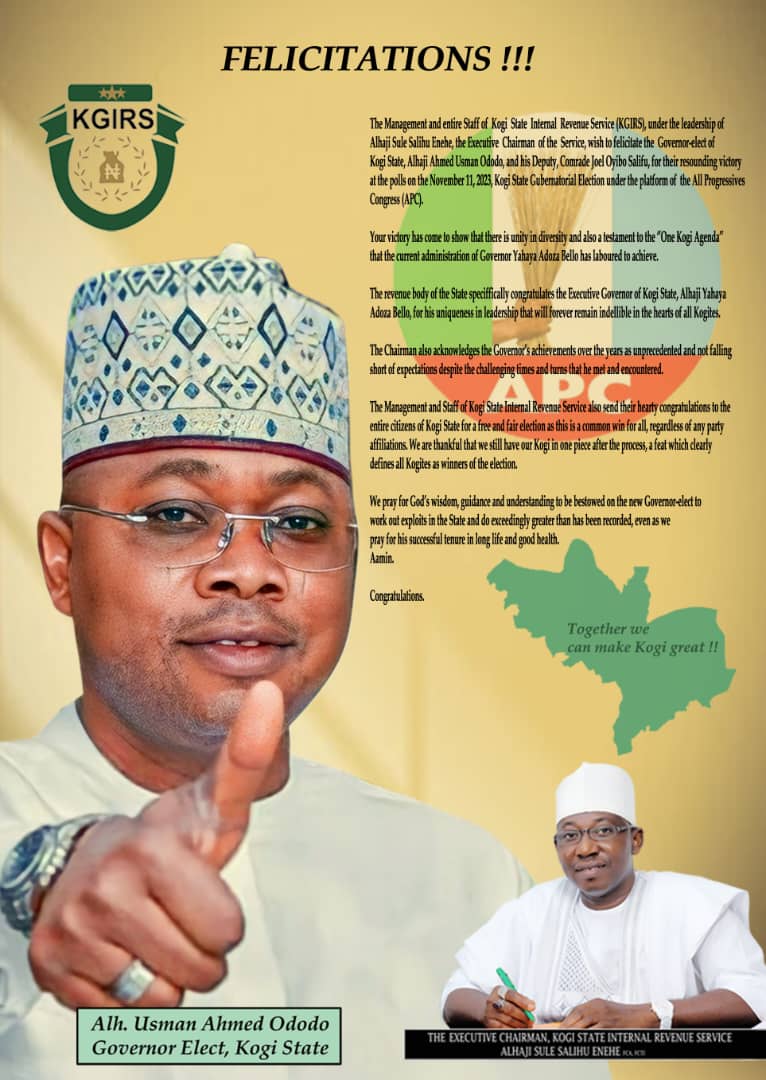 Governor Yahaya Bello of Kogi State on Wednesday flagged off the commencement of hydrographic survey and charting of the Lower Rivers Niger and Benue Rivers Niger and Benue; from Lokoja to Burutu, which at completion he noted would provide over 2,000,000 direct and indirect jobs.
He lauded the initiative which was birthed by the Private Public Partnership of Nigeria Export-import Bank Plc in collaboration with the Nigerian Navy and National Inland Waterways Authority.
The Governor asserted that these Rivers (Niger and Benue) have remained one of the most critical natural assets that held good prospects for economic diversification in Nigeria while he assured that at the end of this survey and charting project, various inland and river ports along the coast that have hitherto become moribund, would be reactivated.
He pointed out that the Federal Government of Nigeria, have under the Presidential Economic Diversification Initiative (PEDI) introduced several policies and programmes aimed at diversifying Nigeria's economy as well as improving the welfare, security and prosperity of Nigerian citizens and the current initiative was premised on such intention.
The Governor attested that the project would similarly facilitate the handling of bulk imports from the coastal areas and the export of solid minerals and agricultural produce from the hinterland noting that nautical charts and other publications to be produced from this survey would support maritime security agencies to mobilise resources at a critical place and time of choice for the attainment of set national security objectives.
He at the flag-off urged various stakeholders to seize this golden and historic opportunity to work harmoniously and assiduously towards the completion of this important national survey within the shortest possible time.
Governor Bello admonished states that were contiguous to the Lower Rivers Niger and Benue to give their full support and cooperation to this historic and important Federal Government effort towards improving the lives of citizens while he assured local communities, that the opening of the Rivers would in no way distort their ancestral beliefs, cultures and traditions but rather, a golden opportunity to eradicate poverty as well as improving the welfare and prosperity of your local communities.