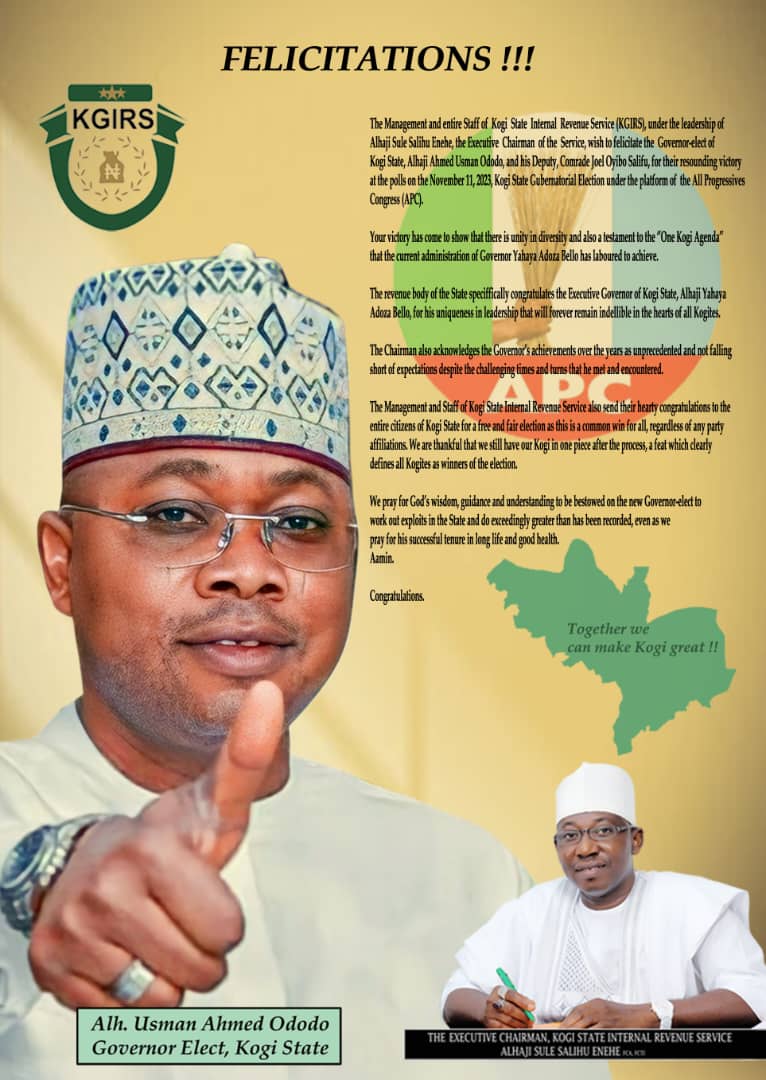 The Chief of Staff to the Kogi State Governor, Abdulkarim Jamiu Asuku has charged Nigerian youth to embrace peace and shun violence as future leaders.
Asuku gave the charge in Abuja at a forum organized by a Coalition of Ethnic Nationality Youth Leaders of Nigeria.
The Chief of Staff who described lack of leadership as one of the major key problems in the country call on the youth to intensity effort to rebuild Nigeria and Africa in general.
He said despite differences in tribe, tradition, political and religious affiliations by Nigerians the survival and development of the nation should remain paramount in the minds of every youth of the country.
He also cautioned Nigerian youths not to allow themselves to be used by individuals or groups of persons to instigate violence and cause troubles in the country under for the guise of religious or politics.
Speaking on the theme of event reviving the Pan Nigerian spirit and the role of the youth in promoting ethnic harmony and national cohesion , Prof Nuhu Atta emphasized the need for nigerians youth support the youthful candidatures ahead of 2023 general elections .
Earlier , the Chairman coalition of ethnic nationality youth leaders of nigeria, Mallam Salihu Sani said the group was aimed promoting the legacy of founding fathers among the younger ones to build a better society.