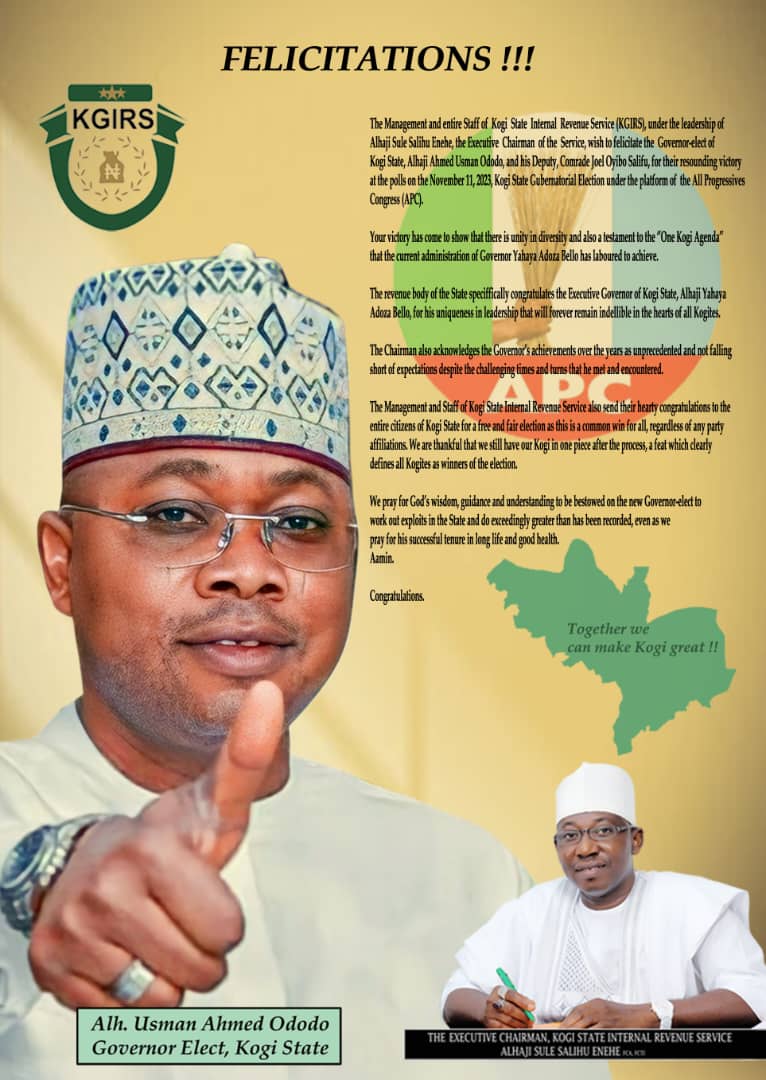 The Renaissance Care and Empowerment Foundation (RECEF), has called on the Kogi State Independent Electoral Commission (KOSIEC) to as a matter of urgency compile and make public the break- down of 12th December, 2020 Councils election results in Kogi State.
The call was contained in a statement issued by the Executive Director RECEF, Idris Ozovehe Muraina which was made available to newsmen in Lokoja on Sunday.
According to the statement , the KOSIEC led by the chairman Mamman Nda Eri conducted the most recent council's election in Kogi State on 12th December, 2020 and announced results of the election on 13th December, 2020, but till date the electoral umpire refused to present the breakdown of the result to the public.
Muraina said that the civil society groups in Kogi state and beyond, including researchers who monitored the councils election had since been asking for a break-down of votes received by parties who contested the election.
"It makes no meaningful sense to citizens whereby records of vote casted by them that produced 21 local government chairmen and 239 councilors cannot be sighted after 365days +1.
"The integrity of any form of election is tied to the diligent follow up on processes. Without electoral integrity, leaders and officials lack accountability to the public, confidence in the election results is weak, and the government lacks necessary legitimacy.
"Electoral integrity allows for peaceful resolution of conflict, open dialogue, debate, and information sharing among leaders and the public. Integrity depends on public confidence in electoral and political processes.
"Electoral integrity is defined by Kofi Annan Foundation, 2012 as "any election that is based on the democratic principles of universal suffrage and political equality as reflected in international standards and agreements, and is professional, impartial, and transparent in its preparation and administration throughout the electoral cycle."
"The nature of democracy is that elected officials are accountable to the people, and they must return to the voters at prescribed intervals to seek their mandate to continue in office.
"Elections make a fundamental contribution to democratic governance. Elections enable voters to select leaders and to hold them accountable for their performance in office.
"Accountability can be undermined, when elected leaders do not have idea of votes that brought them into office" the statement said.
The Executive Director RECEF therefore urged the Kogi State Independent Electoral Commission (KOSIEC) to design and make functional a website capable of archiving election results data for research and reference purposes.