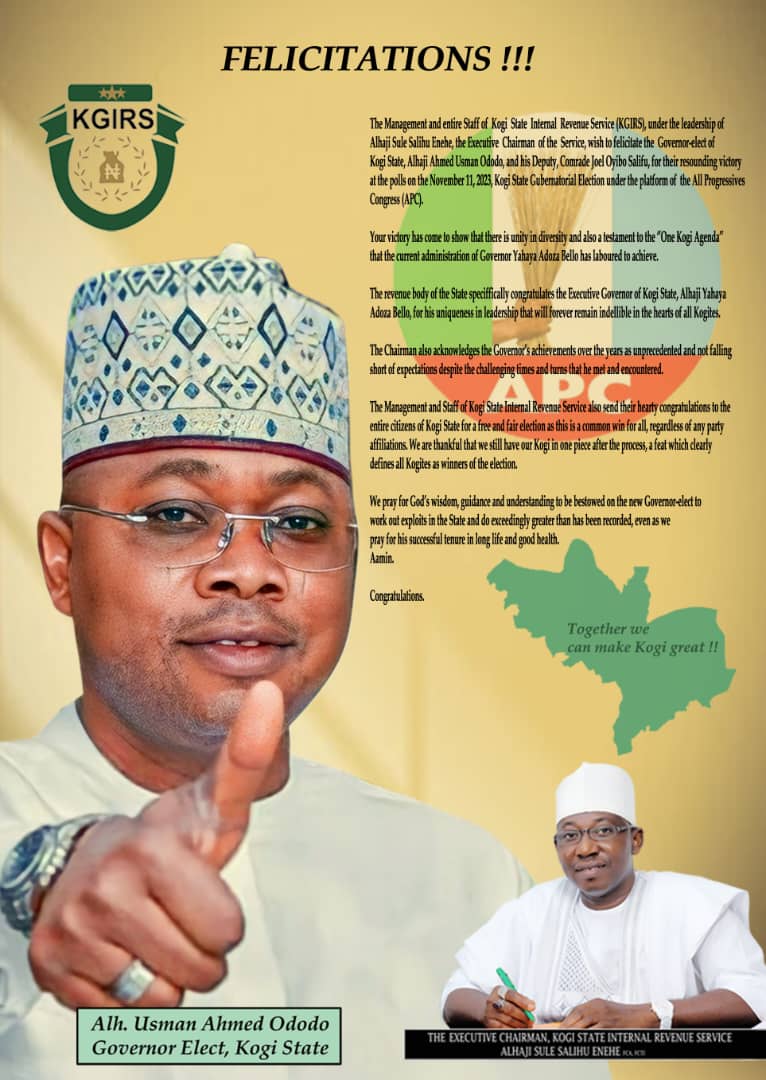 The All Progressives Congress (APC) House of representatives candidate for Ajaokuta Federal Constituency, Barr. Sanni Egidi Abdulraheem has commended the Independent National Electoral Commission (INEC) for conducting a seamless and peaceful election in Ajaokuta local government area of Kogi state.
Abdulraheem gave the commendation at Adogo the headquarters of Ajaokuta local government area where he casted his vote around 9:30 a.m on Saturday.
The APC candidate observed that INEC officials were dispatched very early with voting materials, adding that they arrived on good time and commenced the process immediately.
"By virtue of what I have seen this morning I commended INEC for their adequate preparation and execution of the process.
"The Bimodal Voter Accreditation System, (BVAS) function seamlessly and I casted my vote without stress. Despite the long queue of voters the process went smoothly in my polling unit and other polling units within Adogo the headquarters of Ajaokuta local government area" he said.
He urged the electorate in the local government to be law abiding so that the election can be concluded in an atmosphere of peace and tranquility.
"It is their right to vote , but they should also bear in mind that there is a law guiding the conduct of election in Nigeria.
"There is orderliness in the election and the process is commendable and satisfactory.
Also the turn out was very encouraging which shows that people are happy to be part of the election" he concluded.
Barrister Abdulraheem assured that APC will come out victorious and continue the developmental effort of President Muhammadu Buhari.