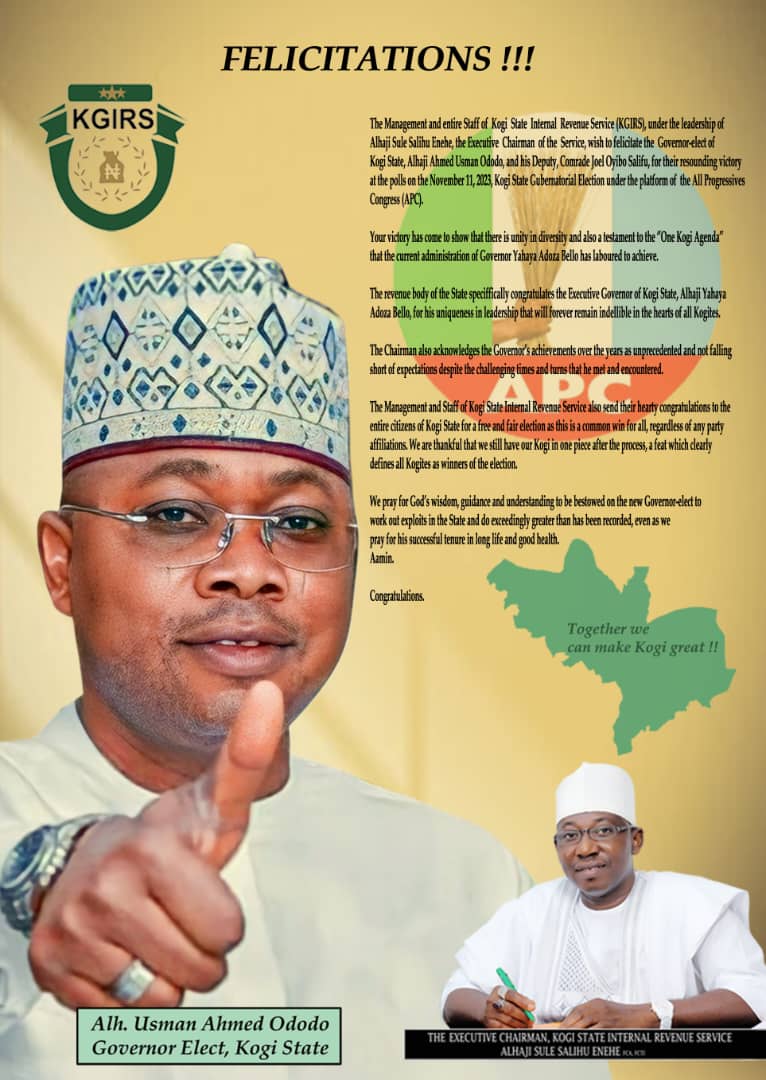 YES GYB2PYB Foundation has called on Governor Yahaya Adoza Bello to interest of Nigerian youth contest the 2023 presidential election to salvage the country from its present insecurity and economic doldrums.
The National Coordinator of the Foundation Comrade Abdullahi Muhammed Jemilu made the call in Lokoja on Tuesday while interacting with journalists ahead of 2023 presidential election.
Comrade Jemilu said the call become necessary in view of the track records of achievements in the areas of security, infrastructures development, youth and women empowernment, health, education and his ability to unite diverse ethnic tribes in the state.
He stated that having considered the political situation pervading the country, the members of YES GYB2PYB Foundation are desirous of using their resources and connections to compel Governor Bello to run for the presidency for the sake of transforming the country economically and socially.
According to him , the transmutation of Governor Yahaya Adoza Bello to presidency would not only put an end to the incessant insurgency, Banditry, kidnapping and all other forms of criminalities in the country, but it would also restored the lost glory of the nation.
"Governor Bello the peoples Governor has demonstrated this feat in Kogi state through his style of leadership and the way and manner he govern the state.
"The Governor has shown to the world that he is capable of uniting this nation, as his cabinet is made up of men and women and different ethnic nationalities from different parts of this country, a feat that has been lacking in other states of the federation.
"For the country to realize a new Nigeria , a young and dynamic leader must emerged as the next president and Governor Yahaya Adoza Bello poses all the needed requisites and quality to lead the country efficiently" he said.
While calling on Nigerian leaders to change their mindset and attitude toward nation building, the National Coordinator commended Governor Yahaya Bello for being the first governor in the country that has weave all ethnic nationalities together as one for the purpose of unity, peace and good governance.