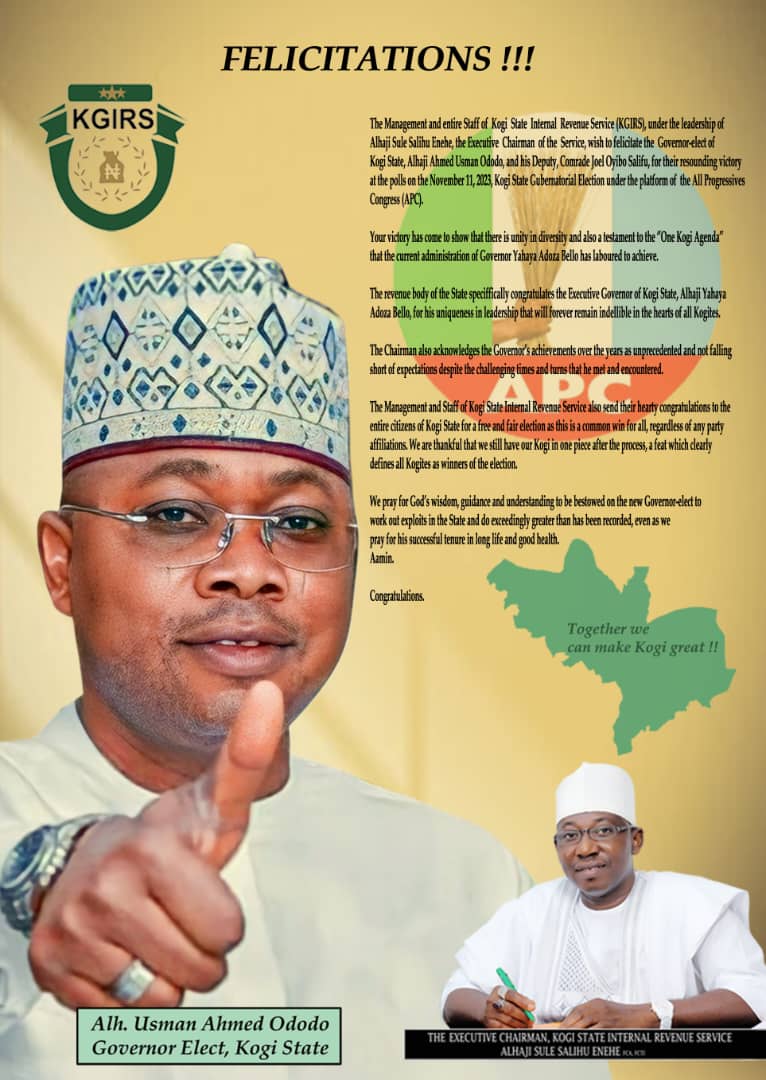 As part of effort to create jobs for Kogi youth in entertainment industry, Enemona Josh Humanitarian Foundation has unveiled Nollywood Actor, Ken Erics and Veteran Igala Gospel Minister, Abigail Omonu as its brand ambassadors.
Speaking to newsmen in Lokoja after the signing of the agreement on Monday in Abuja that involved twelve million and two million respectively, the president of the foundation ambassador Gabriel Onoja said the choice of the two creative actors were carefully arrived at following their track record of commitment, creatively in their arts, modest life and his personal conviction that the duo have what it takes to deliver on their mandate.
Onoja noted that the engagement of the brand ambassadors will enable them to use their talents to mentor Kogi youths, thereby diverting their attention from crime, drugs, cultism and other social vices that are currently prevalent in the society.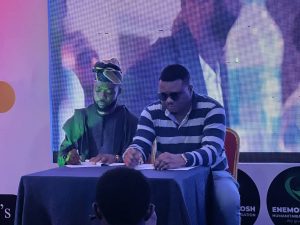 According to him "The choice of our veteran nollywood actor, Ken Erics is strategic to use at the foundation because of his wide acceptability, modesty, responsible personality and also for his requisite capacity to deliver on our mandate of mentoring our youths.
"We look forward in a hurry to receiving him at our tertiary institutions in Kogi State and other creative act organizations where he is expected to meet and mentor our youth to well refined and finished commercially branded creative talents"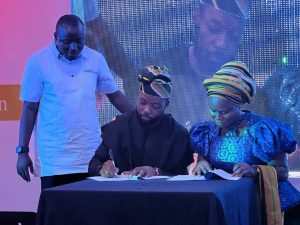 He noted that the creative sector is one sector that has contributed greatly to the Gross Domestic Product (GDP) of Nigeria, stating that his desire to channel his resources to the sector to empower thousands of Kogi youths was borne of of his desire to positively engage the youth in the state.
"Already we have concluded arrangements to reach out to various institutions of higher learning where Theater Arts and Performing Arts are studied as a course to create a platform where Ken will interact with them and open their eyes to the opportunities inherent in the sector" he said.
Executive Director of the foundation, Williams Illah appealed to the ambassadors to bring their expertise and professionalism to bear in the discharge of their new roles adding that mentorship is a key ingredient needed for national development.
While commending the founder of the organisation for his vision, Illah charged the brand ambassadors to use their connections in attracting donations, stronger partnership and support for the foundation which he said is in need of support to keep up its activities.
Co-founders, Apostle Yahousha Burrell who spoke on behalf of the other three members expressed hope that the partnership with the ambassadors will yield good result as he gave the commitments of the foreign partners of contributing their quota to making the foundation successful.
In his remark, Nollywood Actor, Ken Erics assured the foundation that he would bring his experience to bear and called on Kogi Youths to see the new opportunity created by Enemona foundation as a rare one that will be beneficial to them.
Signed with the sum of twelve million naira for a period of twelve month, Ken Erics who is known for his prolific roles in numerous movies will also interact with corporate organizations and chief executives of theater troupes in Kogi State within the next one year.