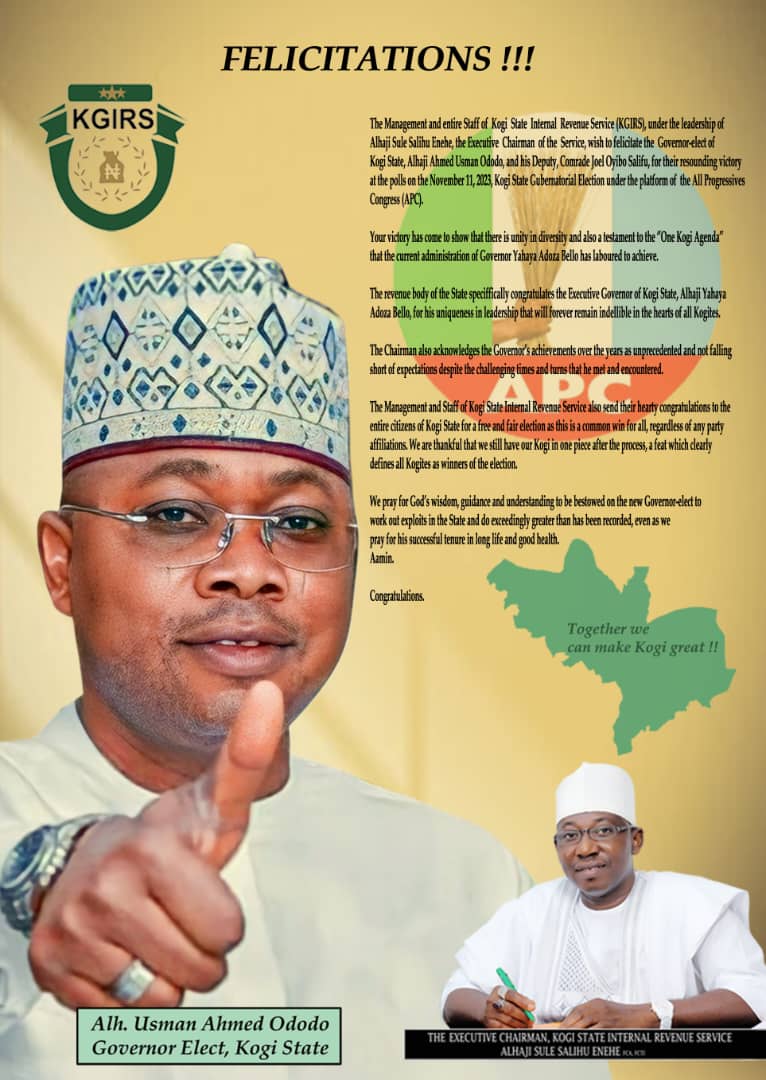 Ahead of 2023 general elections in Nigeria, political parties have been charged to ensure the inclusion of anti-corruption into their campaign exercise.
This was contained in a communique signed by Idris Miliki Abdul, Executive Director, Conscience For Human Rights and Conflict Resolution (CHRCR) which was issued at the end of a one-day deliberations on
Post Primaries : Engaging With Political Parties on Prioritizing Anti-Corruption and Accountability Issues Towards 2023 Elections.
The programme was organized by Conscience For Human Rights and Conflict Resolution (CHRCR) on Tuesday in Lokoja, Kogi State and attended by representatives of registered political parties and journalists.
The communique stated that campaigns of political parties must be strategically designed, issue-based in order to reduce the influence of money politics and guide voters in electing credible candidates.
According to the communique , the effort will curb the incidence of corruption in the electoral process and stressed the need to increase Voters Education by political parties, especially before elections to ensure adequate creation of awareness on the electoral process.
The communique also urged the Media to increase their reportage and investigation on Corruption and Accountability issues in government and non-governmental entities.
"There is need for more proactive measures by anti-corruption agencies in timely investigation and prosecution of political and election offenders," the communique said.
The communique also pointed out that political parties should endeavour to practice improved internal democracy, especially during the conduct of their primaries, conventions and all other elections.
The participants however called on relevant institutions to hasten the process of establishing Electoral Offences Commission to prosecute electoral offenders.
"Genuine efforts must be put in place to reduce the high level of Poverty in the society to discourage people from embarking on corruptive tendencies particularly on election Days," the participants said.
The communique commended CHRCR, CISLAC and MacArthur Foundation for their collaborative effort in organizing the programme.
The programme featured presentations on the status and objective of the project, and the role political parties should play in fighting Corruption and promoting Accountability by Executive Director CHRCR Idris Miliki and Impact of Political party Scorecards facilitated by the Executive Director of Initiative for Grassroot Advancement in Nigeria (INGRA) Hamza Aliyu.