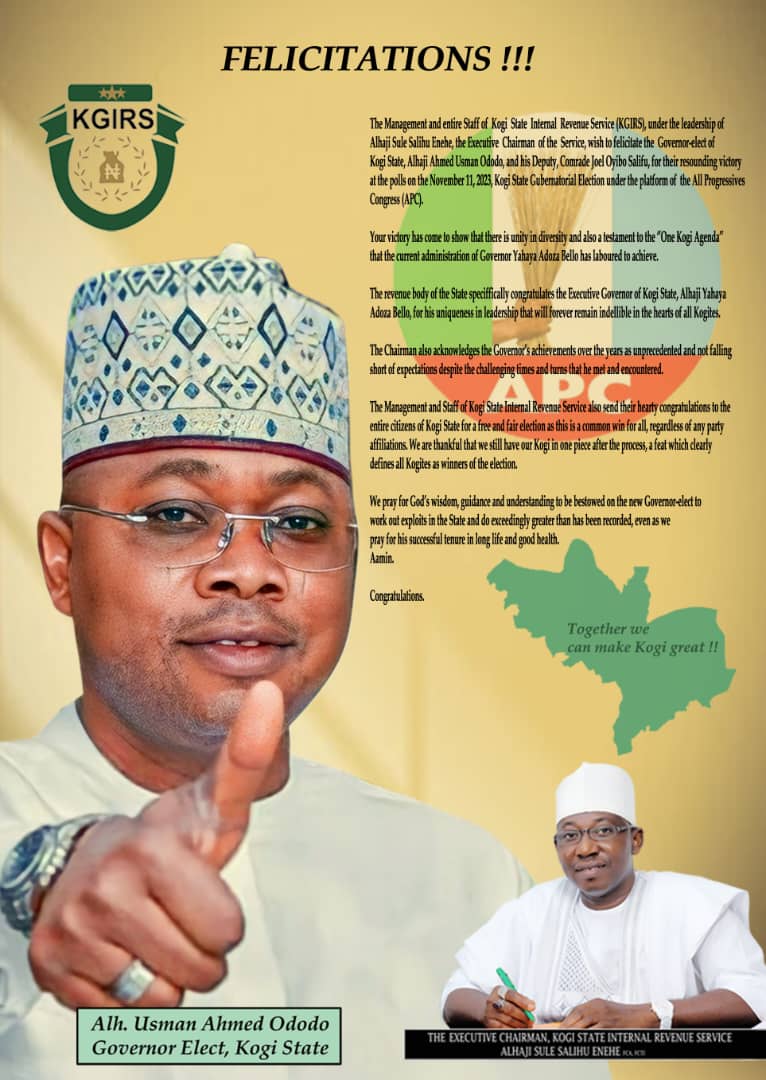 The Acting Executive Chairman, Kogi State Internal Revenue Service (KGIRS) Sule Salihu Enehe has charged the staff of the organization to be committed in ensuring that the Service meet its 2022 target of revenue generation.
Salihu Enehe gave the charge on Friday during the unveiling of the maiden edition of the organization's quarterly newsletter published by the corporate communication unit of the Service.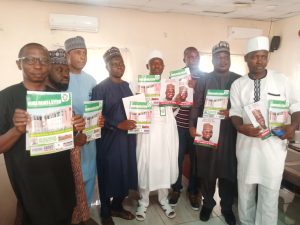 The Acting Chairman who stated that the objective of the newsletter was to showcase and promote the product of the organization to the general public , charged the staff of the Service to be committed to their work in order to hit the target and the core mandate of the organization.
"The objectives of the newsletter is to promote and expose the various items of tax to the tax payers so that they can be abreast of their right. Also what we offered is a service on behalf of the state government.
"The state government used the tax collected by us to execute projects that have direct impact on the lives of the people. Roads, hospitals , street light, water construction and renovation of schools and hospital among others are projects executed by government through revenue generated from tax collection" he stated.
He assured that the organization under his leadership would do more to meet the monthly and annual target of the Service and urged
staff to be proactive in performing their functions .
In his remark, the Director legal and enforcement Barrister Saidu Isah Okino said it has become imperative for KGIRS to blow its trumpet as a result of competition , noting that the newsletter which would be sustained on quarterly basis will showcase the activities of Service to the world.
Okino assured that the management will continue to do its best for the organization and charged the various units in the Service to gear up in order to improve in their daily performance.
The Director Administration, KGIRS Alhaji Mohammed Abubakar Bello who is also the Editor-in-Chief of the Newsletter said previous administrations in the organization have tried to bring the newsletter on board but to no avail, saying the effort of the Acting Chairman of the Service should be commendable.
He pointed out that the coming of Sule Salihu Enehe as the Acting Chairman of KGIRS has opened up the organization to a lot of potential, stating that tax collections and revenue generation has improved drastically under his leadership.
"Our Acting Chairman is a goal getter, a focus person who is always dogged in realizing set objectives. We are happy having him at the helm of affairs of KGIRS" he said.