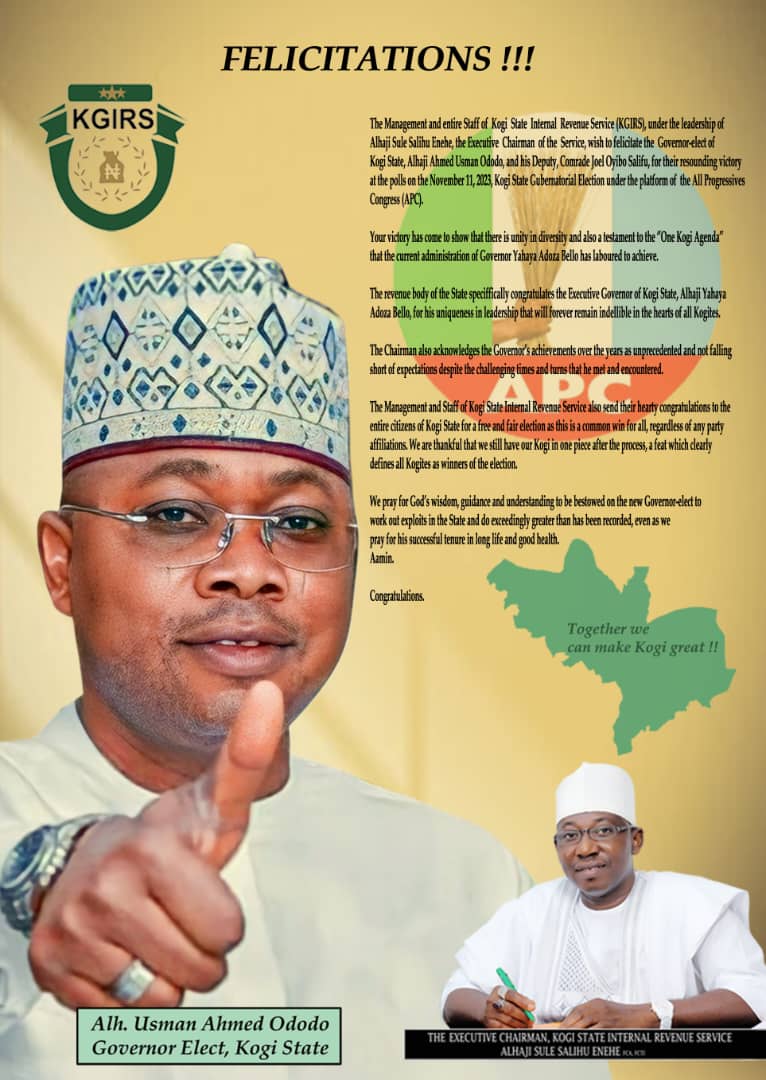 Kogi state Governor, Yahaya Bello has admonished commercial institutions to commit to the fight against insecurity as part of their contributions to a safe and secured host society.
Governor Bello made the call while receiving the committee of Bankers in Kogi state at the Government House in Lokoja.
The governor who disclosed to the Bankers' Forum the situation of rising insecurity in the country and the need to collaborate and synergize to fight the menace added that Kogi state has experienced peace, noting that government would remain vigilant.
He said that insecurity had in recent times taken a new dimension in the country hence they must take a step ahead of the criminals and stamp out the menace.
Governor Bello urged them and other commercial centres in the state to fix high-tech CCTV cameras around their branches which would not just cover the banking premises but the neighbourhood as much as possible.
He also urged that the CCTV should be manned during working hours.
The spokesperson of the forum, Mr Asanato Sunday, an Assistant Director at the Central Bank commended the governor in his fight against insecurity in the state noting that the commercial institutions in the state would work to contribute to the fight against insecurity in the state.
Recall that before the coming of the New Direction Government, Kogi State including the capital Lokoja witnessed incessant bank robberies which nearly submerged the operations of financial institutions in the State as nearly 15 bank robberies were recorded in the space of months between 2014 and 2015.
The administration however made efforts to rid the state of such occurrences which in the last 6 years had since yielded great results.