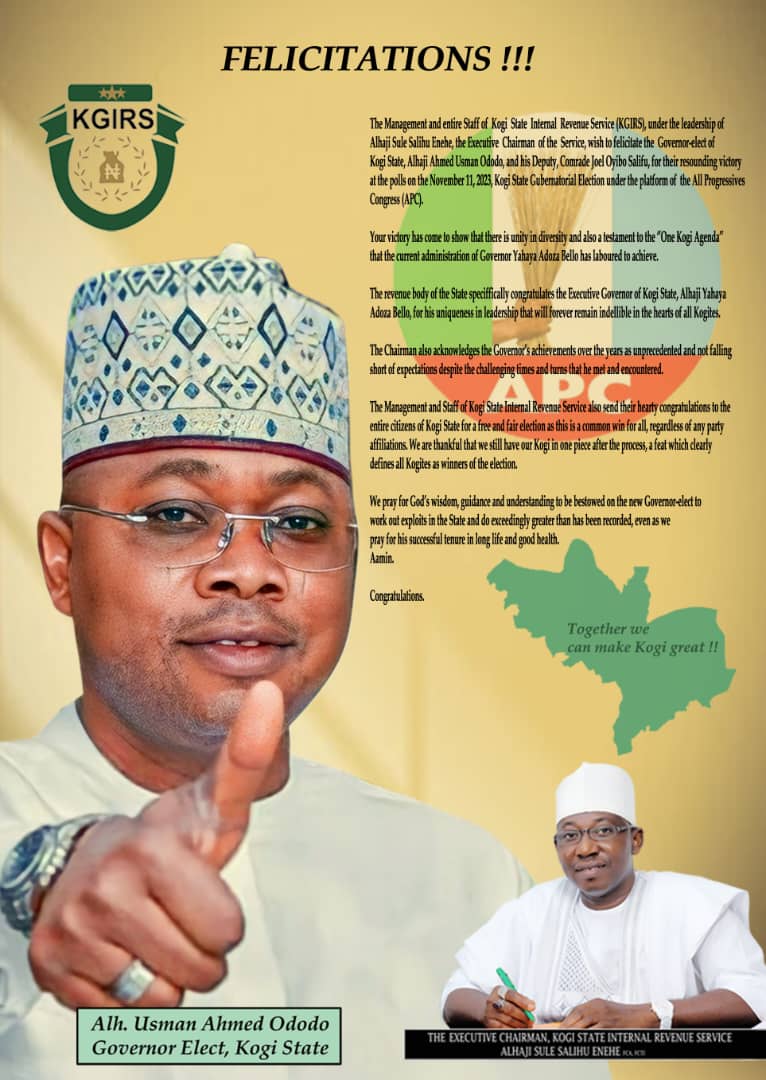 The Gamji Coalition for Asiwaju has described the appointment of Hon. Abiodun Falake as Secretary of All progressives Congress, (APC),
Presidential campaign council as well deserved.
This was contained in a congratulatory letter signed by Alhaji Muhammad Sule
(Petro Jost) and Comrade Abdullateef Onusi chairman and Secretary General GAMJI Coalition for Asiwaju respectively.
According to them, they were not surprised about his appointment because of his enviable track record and total commitment to Tinibu/Shettima presidential campaign.
"We of the above named group wishes to congratulate you on your appointment as the Secretary of the APC presidential campaign council.
"Your appointment was not a surprise considering your enviable track record and your total commitment to Tinibu/Shettima presidential campaign.
"We are very proud and have confidence in you that you will deliver on this very important National Assignment.
"Sir permit us to also warmly appreciate you for all your support to Alhaji Sanusi Abubakar GAMJI our grand patron to pilot the affairs of TSG Kogi State.
"We want to state in clear terms that he has done marvellously well and trust he will deliver Kogi State come 2023.
"Once again Congratulations to you our indefatigable leader on achieving this laudable height which is a reward for your loyalty, hard work and dedication towards the Asiwaju 's aspirations.
"We wish you the best.
Accept our assurance of high support and commitment.