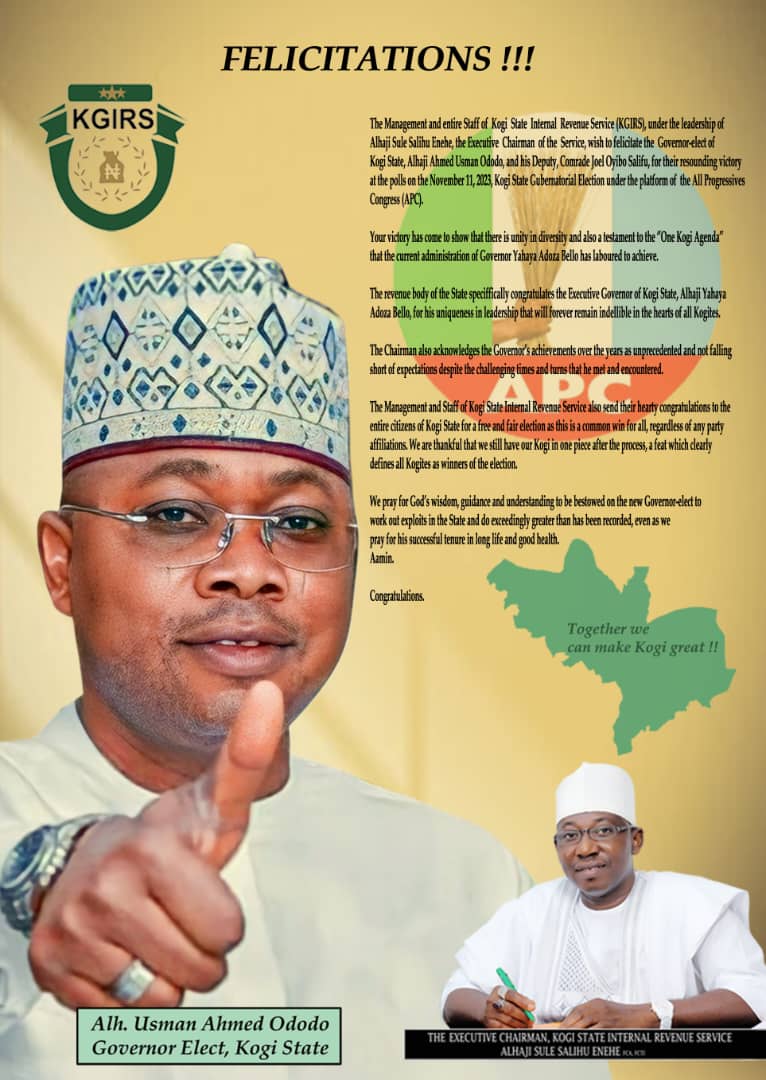 Prof Alewo Johnson-Akubo, Vice Chancellor (VC), Salem University, Lokoja, Kogi, has bagged the Sir Ahmadu Bello Sardauna Sokoto Platinum Leadership Award by the Northern Youth Council of Nigeria (NYCN).
Our Correspondent reports that the award, which was conferred on the VC in his office on Monday, was accompanied by a Medal of Honour as the "Garkuwan Matassan Arewa/Icon & Cynosure of Educational Transformation."
Presenting the award to the VC, the NYCN President, Dr Isah Abubakar, explained that Johnson-Akubo's choice for the prestigious award was sequel to his outstanding achievements as a Nigerian youth in the position of leadership.
"Sir, your lofty induction into Northern Youth Council Hall fame today, Sept. 26 is in recognition of your immense contributions towards purposeful leadership and youth empowerment.
"You are, indeed, the youngest Vice Chancellor in Nigeria today, and your life is already a blessing and role model for others to emulate.
"As a youth, you are Nigeria's pride being a man of strong and good character doing marvellously in Salem University, Lokoja," he said.
The president, who was represented his Vice, Mr. Victor Adodo, urged the VC to remain focused and committed to the wonderful works he was doing at Salem University, which he said had become a known citadel of education in Nigeria.
Responding, Johnson-Akubo, thanked the council for counting him worthy for the prestigious awards and pledged not to let the Nigerian youths down.
The VC said he was surprised when he was first told about his choice by the council to honour him, but that it had not only encouraged him to do more as a leader but to stand for honesty, sincerity and hard work.
"My word of advice to your council is that you too should continue with the good work you're doing as it serves as an encouragement to those of us in the position of leadership in this country," he said.
Johnson-Akubo lamented the involvement of youths in various social vices such as kidnapping, cyber crimes, thuggery, drug abuse, among others.
He said, "integrity is key to a man's success in life simply because once you have integrity nothing else matters.
"Therefore, our fellow youths, who are the leaders of tomorrow, should keep their integrity intact and be prepared to take the Nigerian nation to an enviable height.