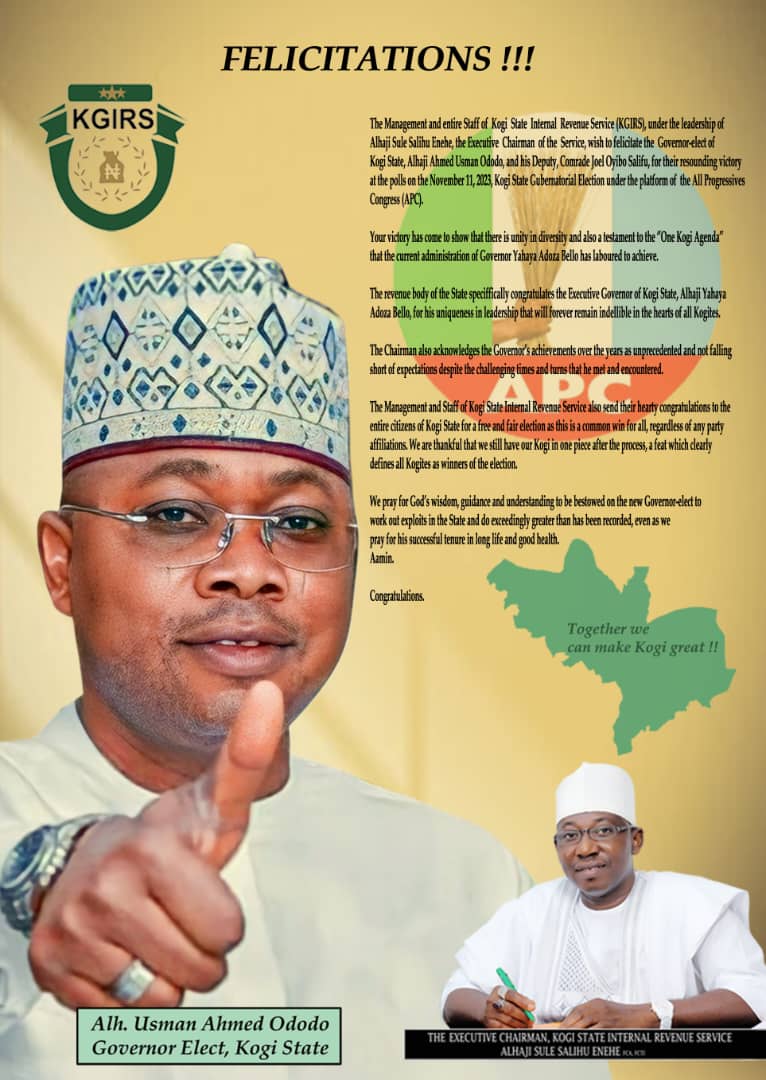 Kogi State Governor, Yahaya Bello, has expressed shock over the fatal tanker explosion that resulted in the death of some persons at Ochinobi in Ankpa Local Government Area of the State on Wednesday.
Governor Bello in a statement signed by his Chief Press secretary, Onogwu Mohammed, also expressed his deepest condolences to the family of those that died in the tragic occurrence.
While praying to God to grant the departed souls eternal rest, Bello also offered prayers for quick recovery and healing for survivors of the unfortunate incident
The Governor described the event in Ankpa as a tragedy and commended the efforts taken so far by the Ankpa Local Government administration and the State's Emergency Management Team in getting to the root of the unfortunate incident to avoid any of such incident in the nearest future.
While the State's Emergency Management and other relevant agencies have been at the scene to put the situation under control, the Governor has also set up a powerful government representatives to visit the area on Friday.
Governor Bello urged drivers of articulated vehicles and other motorists to ensure their vehicles were in proper mechanical conditions before hitting the roads to avoid plunging the state and country into tragedies caused by tanker explosions.