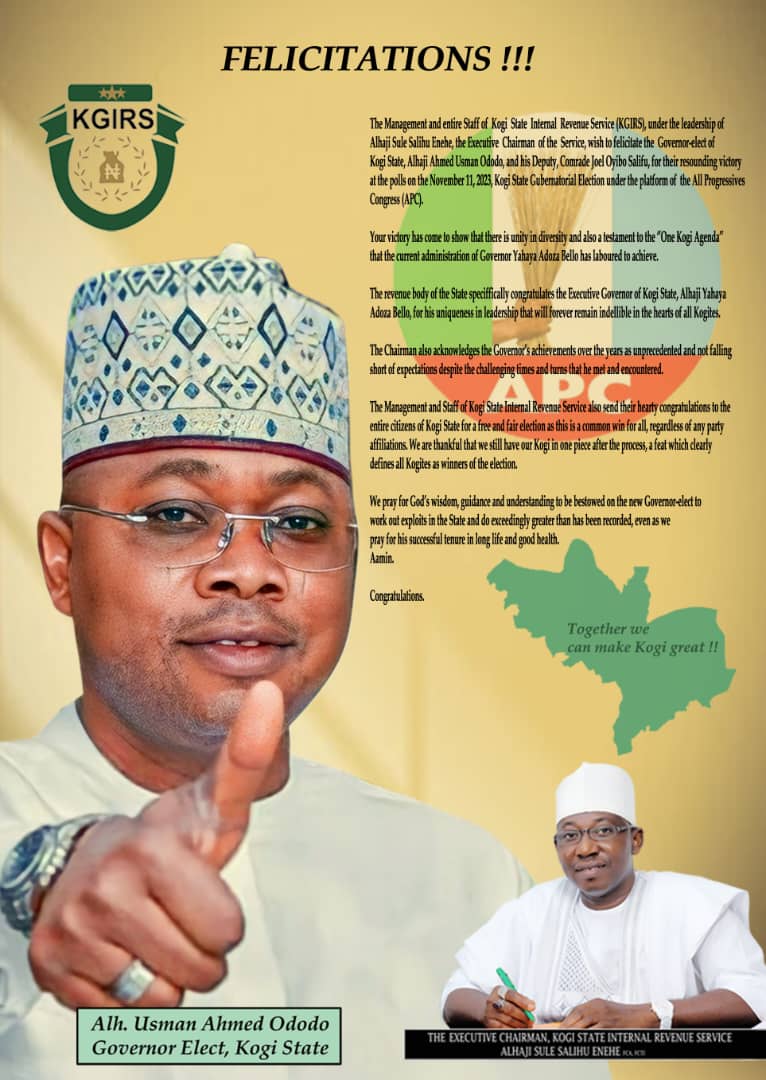 Conscience for Human Rights and Conflict Resolution (CHRCR) has called on the Kogi State House of Assembly to as a matter of urgency constitute an investigative panel to investigate the causes of fire outbreak that destroyed the chamber and gallery of the Assembly on Monday.
The Executive Director of CHRCR Idris Miliki Abdul who made the call in a press statement made available to newsmen in Lokoja, sympathized with the Honourable members and staff of the Assembly for the lost that they might have experience in the cause of the fire incident.
The statement noted that timely investigation of the incident can easily unravelled the causes and possible solution by security and relevant agencies.
"It is worrisome that such magnitude of fire disaster could occurred without intervention from fire service of the State, which is an indictment of the assembly its self that makes laws through appropriations that would have assisted such fire agencies.
"Investigation reveal that the fire service in the state could not boast of modern equipment that would have assist in that situation.
"The question now is, if the assembly purchase its own fire fighter equipment and stationed in the Assembly premises for situation like this one that occurred, is it bad?
"It is regrettable and absurd that the 21 local government in the state could not boast of one fire service vehicle each. Legislature such as Kogi State House of Assembly are created by the constitution of Federal Republic of Nigeria as Amended to make laws for the good and welfare of the People.
"Even if such Laws and pronouncement through motions are not favourable to the citizens, what we witnessed in the State Assembly through this fire disaster is worrisome and condemnable" he said
The statement therefore called on the Assembly to use this unfortunate development to make law through appropriation, resolutions and oversight functions to ensure that there is standby fire service in Kogi state that will assist whenever there is fire outbreak in Lokoja the state capital.
"If the state have had modern and enough fire equipment and even one stationed at the Assembly, the level of damage could have been reduced drastically.
"As we move to another budget year toward 2023, we call on both the Executives and Legislators to equip disaster management Agencies such as fire service and SEMA to reduce unnecessary calamity that we have been witnessing in Kogi State in recent time.
"We also call on the State Assembly to look inward as such fire disaster could not have manifest without internal collaborators" the statement said.