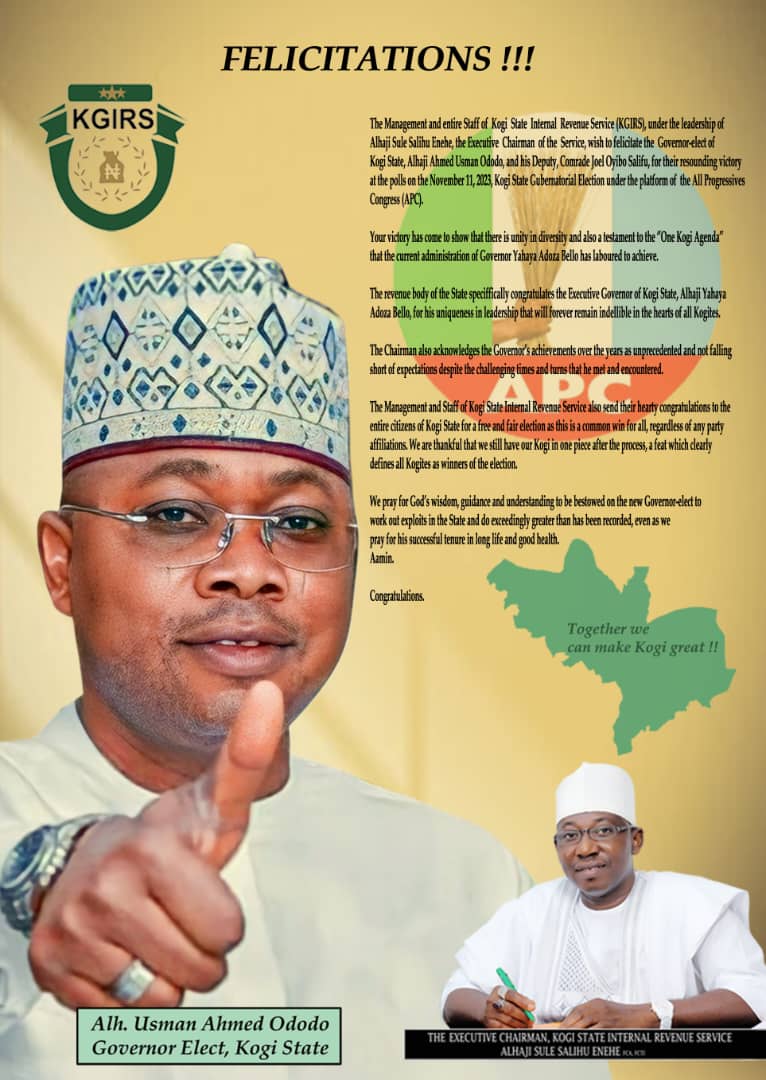 The People's Democratic Party (PDP) Senatorial Candidate for Kogi East, Dr. Victor Alewo Adoji has felicitated with Christians and the good people of his constituency on the occasion of this year's Christmas.
Dr. Adoji in a relic oration message, urged Christians to use the occasion to pray for unity, peace and prosperity of the area and Kogi State in general.
He admonished Christians to use the period to reflect on the life and time of Jesus Christ, and to rededicate their lives to serve humanity.
While wishing the good people of Kogi East a productive Christmas and a prosperous new year in advance, Dr. Victor Alewo Adoji reminded the people on the need to vote wisely.
Dr. Adoji urged the people to support candidates of the People's Democratic Party in the forthcoming general election to enable them enjoy the dividends of democracy.