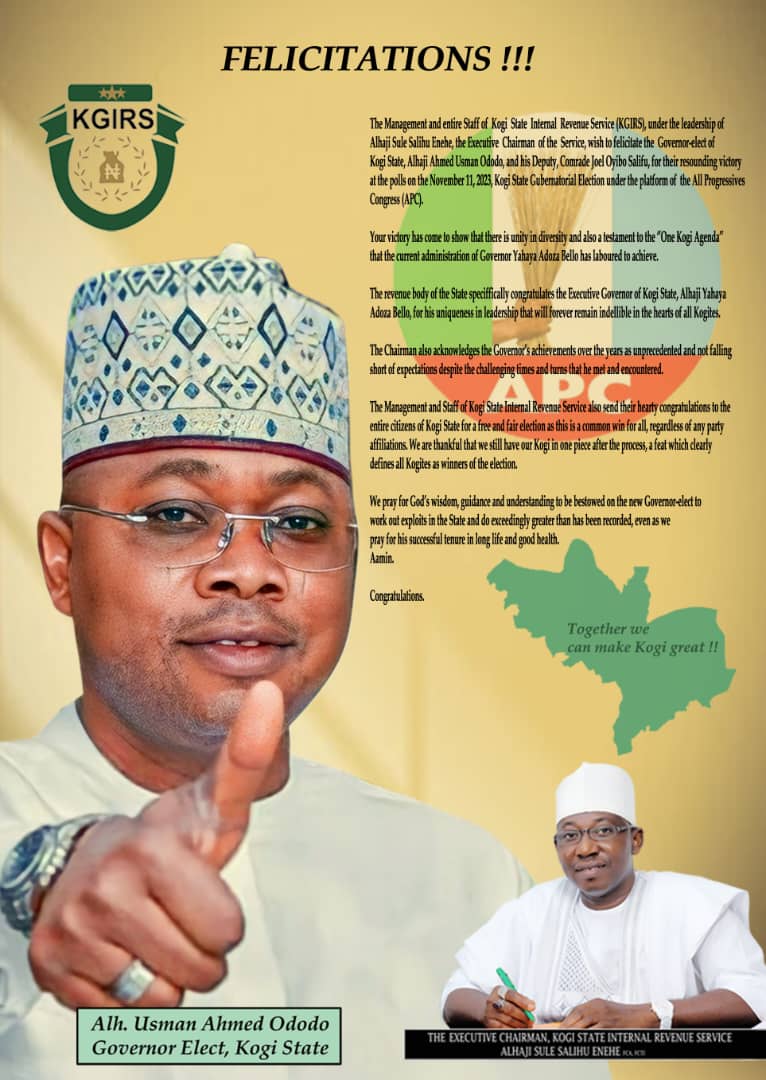 The Chief Medical Director, Kogi State Specialist Hospital, Professor Isah Adagiri Yahaya, has felicitated with the State Governor, Alhaji Yahaya Bello, Management and Staff of the Hospital on this year's Christmas celebration.
Professor Adagiri in a felicitation message called on Christian to ponder on the importance of the birth of Jesus Christ.
According to him, the significance of the birth of Jesus Christ, his virtues which have spread across the world in terms of love for one another, and peaceful coexistence, are indescribable.
He urged Christians to use the festive period to pray for unity, peace and prosperity of the State and Country at large.
Professor Adagiri called on all Nigerians to rededicate themselves to the service of humanity in line with the true teachings of Jesus Christ which emphasises tolerance, patience, brotherly kindness, care for the needy and love for one another, among other virtues.
While wishing Governor Yahaya Bello, the good people of Kogi State and entire Staff of the Specialist Hospital a productive Christmas and a prosperous new year in advance, Professor Adagiri prayed for a greater Kogi State.