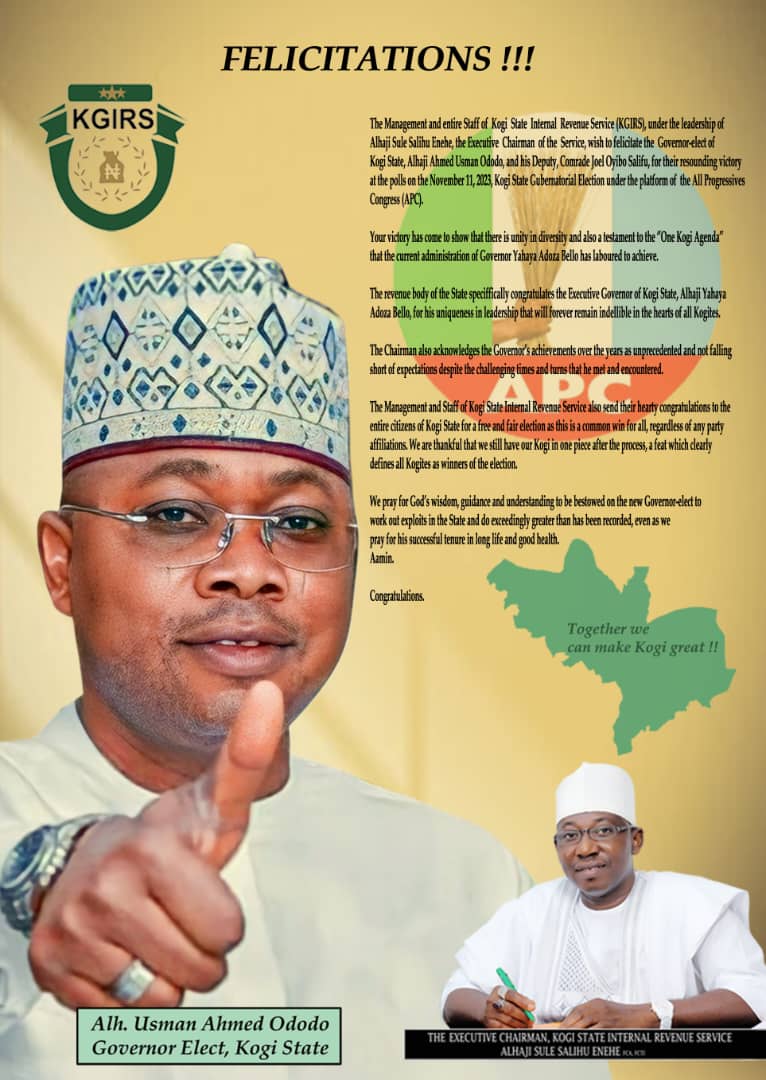 The Kogi State Governor, Alhaji Yahaya Bello has charged the Chairman, Nigeria Union of Journalists (NUJ) Kogi State Council, Comrade Adeiza Momohjimoh to take heart and be strong in order to take good care of his children and other dependants.
Governor Yahaya Bello gave the charge on Saturday when he paid a condolence visit to Comrade Adeiza Momohjimoh over the death of his wife, Mallama Zainab Adeiza.
The Governor who described death as a price every mortal must paid, urged the NUJ Chairman not to allow the death of his wife to weigh him down.
He pointed out that death is inevitable, saying it would always come but as mortals no body know when it would come.
The Governor said he was told of the illness of Late Mallama Zainab Adeiza, said he directed his personal physician to Intervene with the view to bearing all the expenses, but expressed sadness over her death.
While expressing regrets that having directed late Mallama Zainab who was billed to be the first patient to go through a surgery at the State Reference Hospital Okene, described her death as one too many, urged the family to take solace in the fact that Late Mallama Zainab Adeiza, lived a fulfilled life, but passed away at a time she would have been most needed.
In his remarks, the NUJ Chairman, Comr. Adeiza Momohjimoh said the visit of the Governor would helped him recover from the despondency the death of his wife has caused, described his late wife as not only a wife but a mother.
The Chief of Staff to the Governor , Pharm Abdulkareem Jamiu Asuku, offered prayers for the peaceful repose of the soul of the deceased, and for the family she left behind.
The All Progressives Congress State Chairman, Alhaji Abdullahi Bello and the Special Assistant Media to the Governor, Dr. Yemi Kolapo were part of the Governor's delegation.