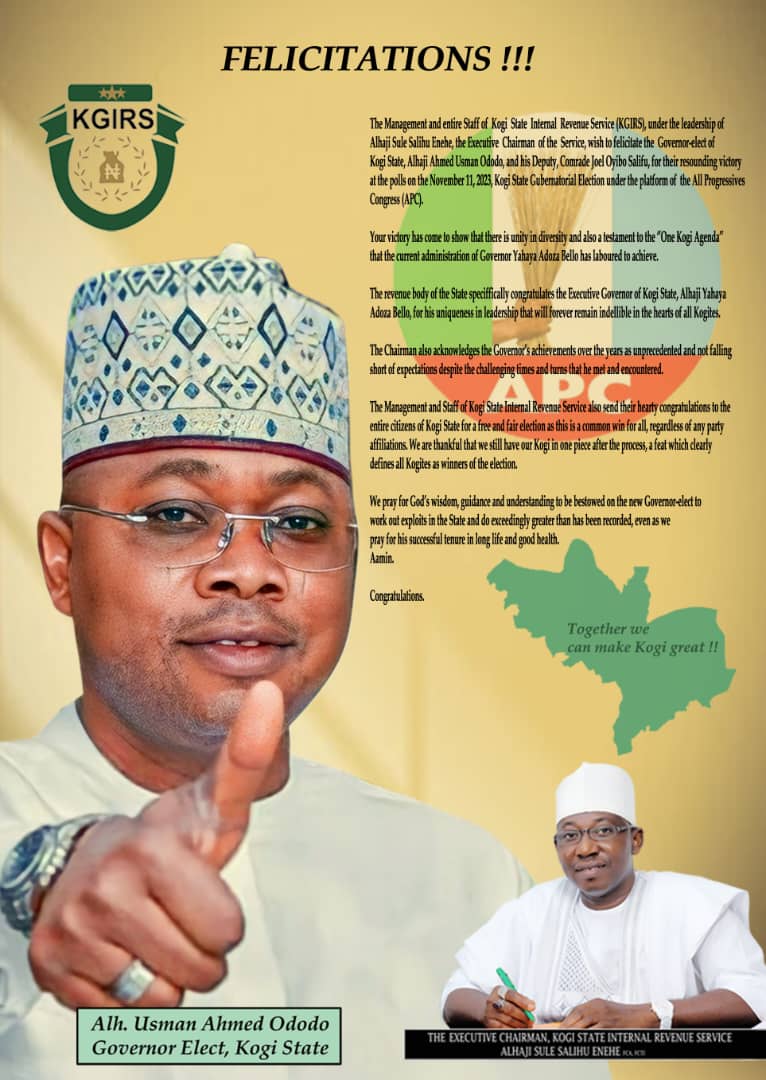 The candidate of People Democratic Party (PDP) Mr Bode Ogunmola has been declared the winner of the just concluded House of Assembly election.
Ogunmola a former commissioner for Information in Kogi state will be representing Ogori-Magongo state constituency at the state house of assembly.
Declaring the result at the local government collation center, the retuning officer for the election, Dr Ekundayo Mejabi said Mr Ogunmola of the PDP scored a total of 2,910 votes to beat his closest rival Rtr. Major Fimihan Akerejola of the APC, who scored a total of 2163 votes.
He said Mr Ogunmola having satisfied the requirements of the law and scored the highest number of votes was returned elected.
The PDP candidate beat his opponent in nine wards out of the ten wards that existed in the local government area.
The winner of the election in his remarks, thanks God Almighty who gave him the opportunity and the strength to contest the election.
He also expressed his profound gratitude to the people of Ogori-Magongo local government who gave him the support to win the election assuring that he will not disappoint them at the Assembly.