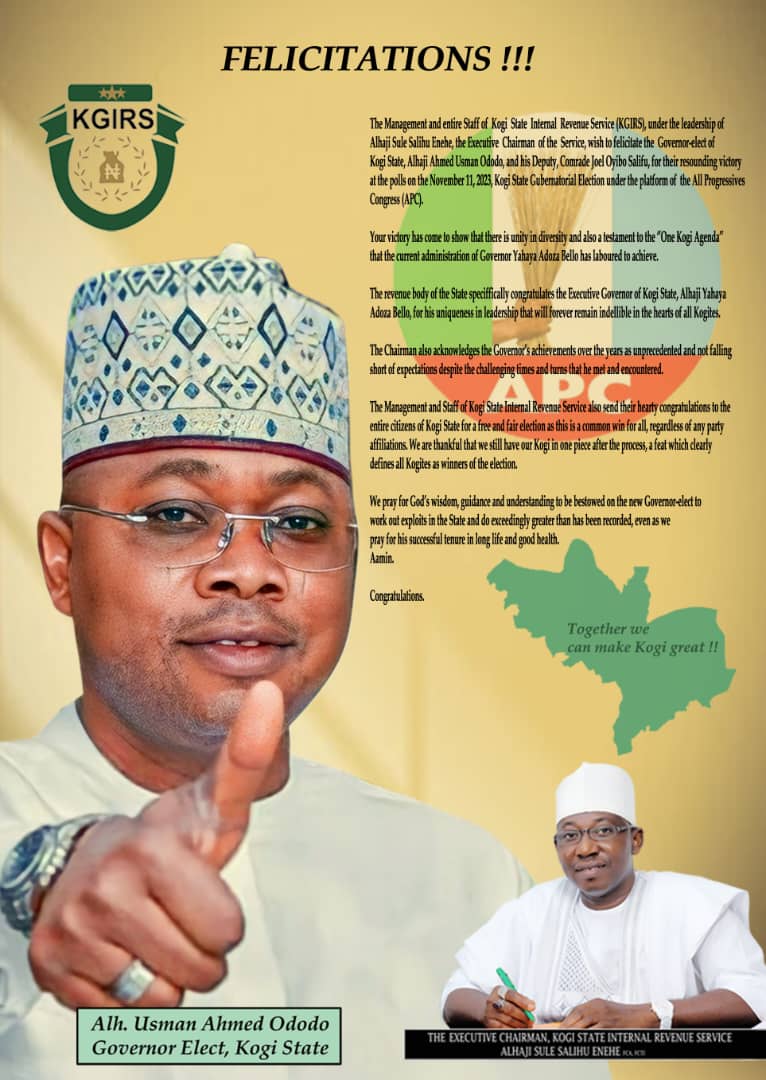 One of the foremost Club in Kogi State, De-Greater Height front (De-GHF) has called on the Political Leaders, Political appointees, Traditional rulers, the youths, women associations and other clubs in Ebiraland to do much in educating and mobilizing the people to participate in the coming 2023 Census.
The call was made by the President of the club, Alhaji Ibrahim Isa Amoka during the Club's Public Lecture held at the HillTop Hotels, Okene, Kogi state.
He emphasized that the real population figure of the land has not been achieved at various census periods due to lack of adequate education and enlightment of the people towards the importance of Population Census, "With proper education and Enlightment, Ebiraland will have her best Census figure come May, 2023″
The pubic lecture titied, "2023 Census, Ebiraland Yesterday, today and tomorrow was delivered by Prof. Ahmed Abere, Provost — National Defence College, Abuja while the second paper titled, "The Role of ICT in Census Making" was lectured by Hon. Ismaila Raji Umar, S.A. on ICT to Kogi State government.
The climax of the occasion was the presentation of awards to some sons and daughters of the land who not only distinguished themselves in their areas of endeavours but contributed to the development of their fatherland.
Those who graced the occasion were Dr. Alhaji Shaibu Oricha (Phd), Director-General, Government House; Prof. Isa Adagiri, CMD Kogi State Specialist Hospital, Lokoja; Hajia Mariam Abedo, D.G Kogi State Pension Commission.
Others are HRH Isa Mamman, Ohi of Okene; Alhaji Salau Sadiq, M.D. Hilltop Hotels, Okene, Mall. Dauda Momoh, GM Kogi State Community Development Agency and representative of Ohinoyi of Ebiraland, King(Dr) Ado Ibrahim (CON) among other dignitaries.