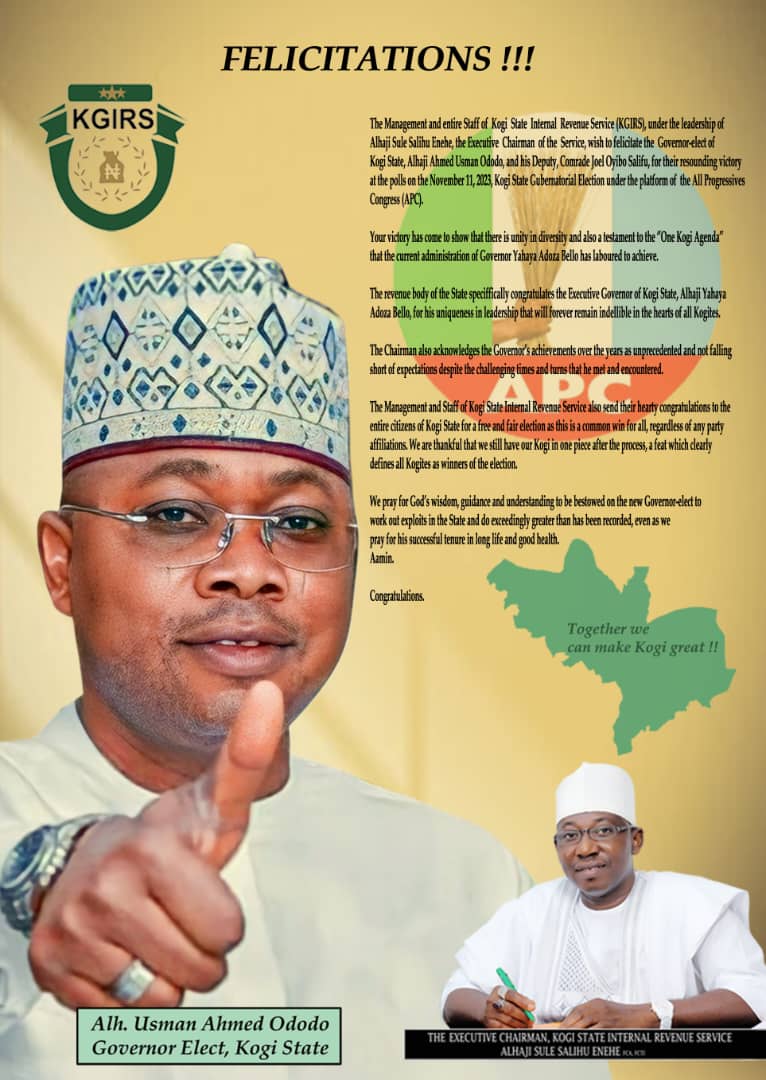 General Manager, Kogi State Signage and Advertisment Agency , Hon. Osaseyi Richard has warned the general public that billboards, posters and all other campaign Materials, shirts, branded vehicles, caps among others would no longer be erected, pasted or put to use without permission and clearance from the Agency.
The warning was contained in a notice signed by the General Manager of the agency and issued by the agency in Lokoja on Wednesday after the agency carried out a sanitisation exercise at the Ganaja flyover one of the site completely overtaken by posters of gubernatorial aspirants and other unapproved publicity materials.
"The Agency has noticed with dismay that in spite of the announcement, the actions of some of the aspirants in the forthcoming Gubernatorial primaries constitutes an offence against the Law backing the Agency.
"Section 36(1) of the Kogi State Signage and Advertisment Agency Law, 2022 provides that: Without prejudice to any existing Law, a person shall not-
1. Paste any handbill, poster, banner, notice, sign or advertisement on side-walks, tree, bridges, abutment, public dustbin hydrant, highway or on any street without the permission of the Agency;
"In line with the above stated Law, the Agency demands that all aspirants in the forthcoming primaries follow the laid down procedures in the erection and display of billboards, posters,fliers, branded vehicles, tee-shirt, caps etc.
"Failure to comply with this directive, the Agency as empowered by its Law will commence the removal of all publicity materials in public spaces from the 11th day of April, 2022. All aspirants should note that legal action will be employed against all violators" the statement said.
The notice therefore urged all citizens of the State to continue to be Law abiding and aim to beautify our dear State.